Print
Back
Agricultural Systems Technology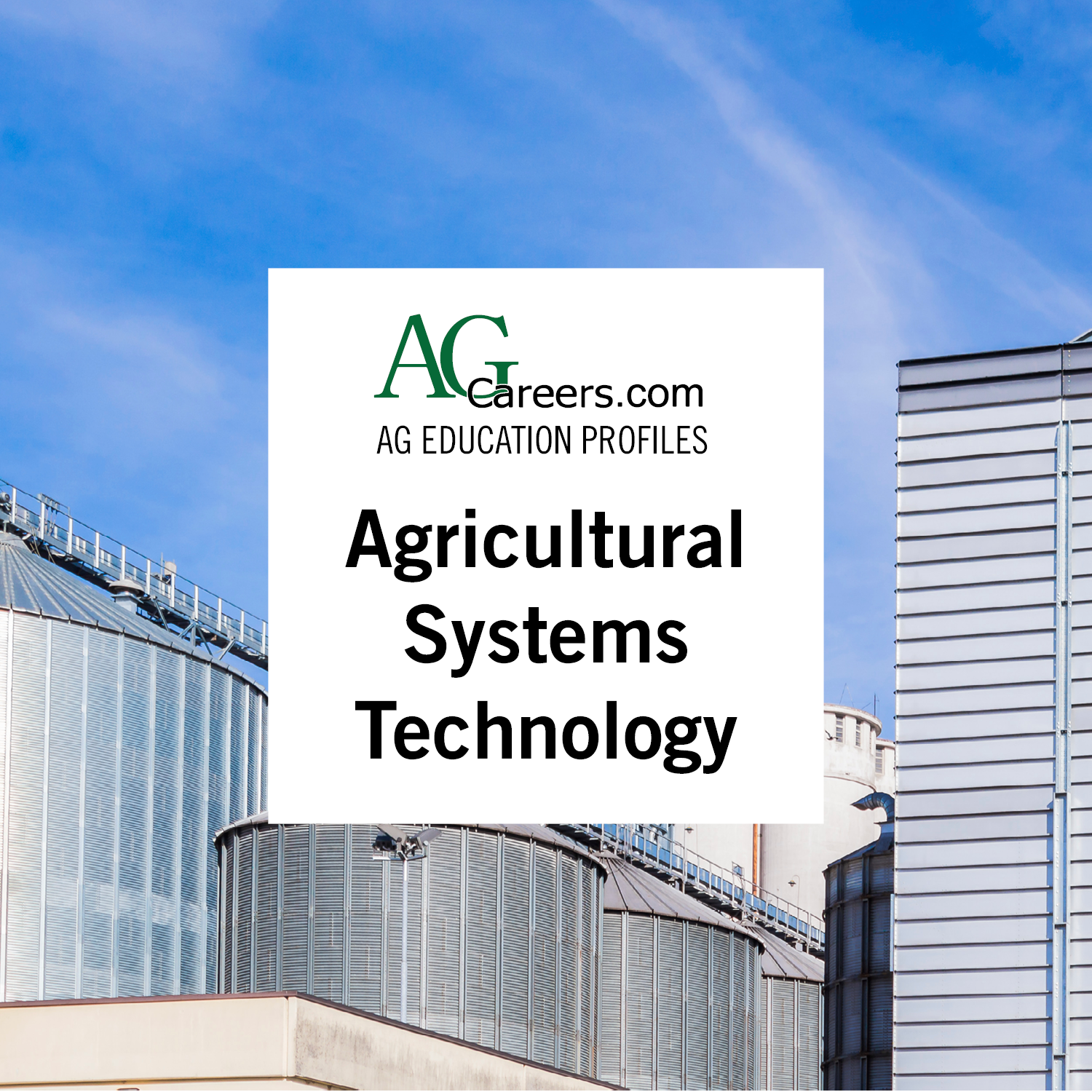 Other/Related Variations
· Agricultural & Environmental Technology
· Agricultural Mechanization & Business
· Agricultural Operations Management
· Agricultural Systems
· Agricultural Systems Management
· Agricultural Technology & Production Management
· Agricultural Technology Management
Degree Type/Duration
· Associate's Degree (2 years)
· Bachelor's Degree (4 years)
· Master's & PhD Programs for Industrial/Agricultural Technology (Varies)
Overview
For those interested in management training and working with people, technology, and processes. Graduates often pursue positions as technical managers in the food and agricultural industries to improve these areas in the economy. This career path includes learning computer skills, analyzing data and using information to control machines and processes.
Coursework may cover the following areas: Communications, Business Management, Biological Sciences, Fluid Power Systems, Precision Farming Systems, Automation, Chemistry, Physics, Injury Prevention, Waste Management, Rural Structures, Microcomputer Applications, Accounting
Concentrations
· BioRenewable Systems
· Engineering Graphics
Potential Career Paths
Automation Coordinator/Technician
Cotton Gin & Warehouse Manager
Maintenance/Service Technician
Nutrient Management/Waste Management Specialist
Precision Agriculture Specialist
Sales Representative – Equipment & Ag Systems
Additional Opportunities
· Internship or work experience related to business, agriculture, sales, marketing, etc.
· Master of Science – Industrial and Agricultural Technology
· Ph.D. – Industrial and Agricultural Technology
· Additional certification and licensure available
· Study abroad