Overview
Irrigation specialist are responsible for the sales, programming, operating and maintenance or irrigation systems to help producers, produce a more beautiful crop.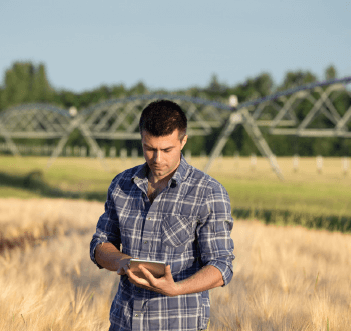 What responsibilities will I have?
Provide system recommendations to fit the needs of the customer: golf course, farmer's field, landscaping etc.
Coordinate watering schedules with Farm Manager and Agronomist
Troubleshoot any problems that may arise with system
Order and install parts
Prepare ground for installation of irrigation lines
Understand plants being watered to best determine water rates
Design and read blue prints in order to lay out or locate irrigation valves and wiring
Install pipes, wiring and valves
Understand and implement computerized irrigation systems including remote monitoring/control systems
Provide general oversight of labor crew
Must have welding experience/certification
What education and training is required?
A high school diploma is required and an associates or higher, degree in turf grass management, ag engineering or landscape architecture could be beneficial depending on the type of job you are pursuing.
To pursue a career as an irrigation specialist:
The following high school courses are recommended: agricultural education, biology, business, and Spanish.
Where can I work?
Irrigation specialist can work for landscaping companies, produce companies, golf courses, or irrigation system companies in sales, marketing, technical support, product development etc.
Future Job Market / Outlook
The job outlook for feed irrigation specialists will be good over the next five years.
Suggested Professional Organizations and Associations
Irrigation Association
Professional Landcare Network