HR Round Table

The 20th Annual AgCareers.com Ag & Food HR Roundtable is
back in-person and better than ever in
Nashville, TN!
Join us August 3 & 4 in Music City for this premier event focused on
recruitment and retention in the agriculture and food industries.
The combination of HR and educational professionals provides
a unique and rewarding networking experience found nowhere else.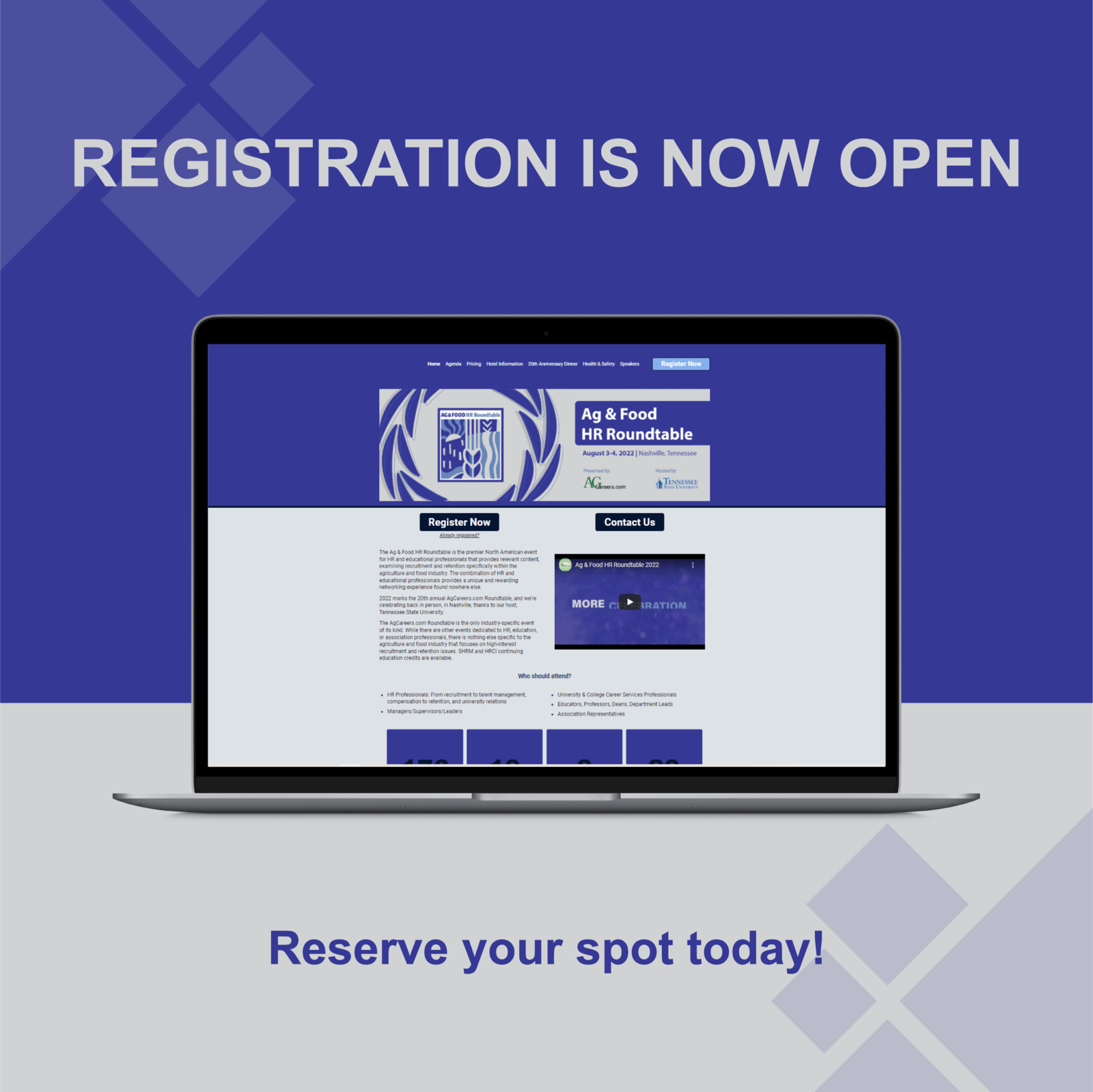 Space is limited, so secure your spot for the epic 2022 Roundtable in
Nashville, Tennessee by registering now.
Check out the full agenda, pricing and more here: 2022 AgCareers.com Roundtable
Join our LinkedIn Roundtable Group.