Crop Systems Specialist
Overview
A crops systems specialist works to improve how a business or company manages and utilizes data of the seed or crop production process.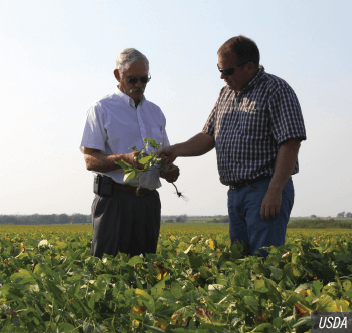 What responsibilities will I have?
Coordinate various data collection initiatives including in-field data and plant performance-based metrics
Present various data types to aid in strategic decision-making
Work with various teams (agronomy, seed production, IT, etc.) in assessing and implementing future system solutions
Simplify various data streams for use in visualization and decision-making
Support and make modifications and improvements in systems currently utilized by the team
Ensure enhancements and fixes to data systems are coordinated, consistent and not disruptive to the systems used by other parts of the business
Formulate, implement and enforce proper data collection policies and procedures
Help develop standard practices for data entry and management to be used across sites
Support sites in development and continuous improvement of consistent, documented processes that support the business as needs evolve
Train and educate the business and sites on data collection tools and equipment
What education and training is required?
A bachelor's degree in agricultural engineering, chemical engineering, agribusiness or a closely related field is required.
To pursue a career as a Crops Systems Specialist:
The following high school courses are recommended: agricultural education, biology, plant science, business and computer courses, and mathematics.
Where can I work?
Crops systems specialists work for seed and crop production businesses and companies.
Future Job Market/Outlook
The future outlook for a crops systems specialist will be good over the next five years.
Suggested Professional Organizations and Associations
American Society of Agricultural and Biological Engineers
Crop Science Society of America