Overview
A construction foreman constructs agricultural buildings and structures such as barns, sheds, grain bins, mills, plants, elevators, and more.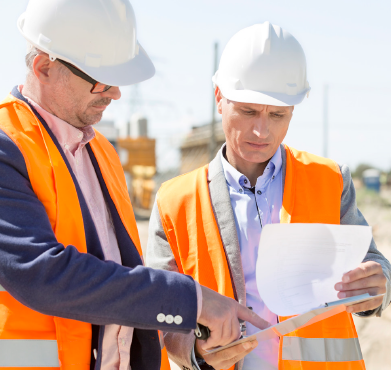 What responsibilities will I have?
Lead a team to complete construction projects
Perform repairs and service work on the structure or building equipment
Ensure quality and cost standards set by company or building owner are met in a timely manner
Participate in project planning, scope, assessments, layout, and other details
Communicate progress, issues, and solutions to supervisor or stakeholders throughout the construction process
Explain, execute, and sign contracts with any subcontractors involved
Execute daily management of excavators, concrete crews, framers, electricians, and equipment installers
Receive and verify material shipments are of correct quantities and quality
Submit project accurate and timely project reports
Complete purchase orders, inventory documents, and time sheets
What education and training is required?
A high school diploma is required but an associate's degree in a relevant field such as carpentry, construction equipment operation, power technology, or building systems is preferred. Typically, professionals with some level of experience as a construction worker or an apprentice will be more likely to attain this level of employment.
To pursue a career as a Construction Foreman:
The following high school courses are recommended: agricultural education, agricultural mechanics, industrial technology, welding, computer courses, and mathematics.
Typical Employers:
Construction foremen may be employed full-time by agricultural companies that consistently build new structures, or they may work for an agricultural construction company. Others may be self-employed.
Future Job Market/Outlook
The future outlook for a construction foreman will be good over the next five years.
Suggested Professional Organizations and Associations
American Institute of Constructors
National Association of Agricultural Contractors
National Association of Women in Construction