Overview:
Plant Scientists/Field Agronomists plan, budget, establish, preform and document research trials and projects as they relate to agronomic crops.
Plant Scientists/Field Agronomists are responsible for coordinating, budgeting, executing, performing, and reportring on agronomic crop research trials.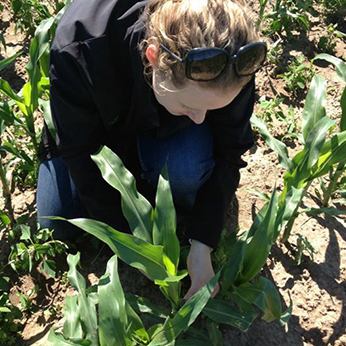 What responsibilities will I have?
Responsible for making agronomic related decisions regarding production activities
Develop, conduct and evaluate tolerance for species at seedling stage of growth
Understand the farmland ( ground conditions, farming challenges, pest issues)
Evaluate products, collect data on performance in different locations, and make recommendations to management on new releases, and position hybrids in their most favorable environment
Relay agronomy information to Sales Reps, DMs, dealers and key accounts through written materials, presentations, and one on one
Regularly communicate with relevant industry sectors and educational institutions to initiate well targeted research projects
Investigates the feasibility of applying a wide variety of scientific principles and concepts to potential inventions, products and problems
Prepare documented proposals and successfully establish research trials
Manage trial establishment and collection of data
Budget for research work and provide management reporting in regard to trial/research progress
What education and training is required?
A master's degree or PhD in plant breeding, biotechnology, plant pathology, agronomy, crop science, soil science, biology or a related field is preferred to become a plant scientist/field agronomist. A bachelor's degree in similar fields may be considered with some companies.
To pursue a career as a Plant Scientist/Field Agronomist:
The following high school courses are recommended:agricultural education, a focus on science, earth science, biology, botany, chemistry, and mathematics.
Typical Employers:
Employed by seed companies, crop protection companies, research firms, governmental organizations, environmental organizations, and colleges or universities.
Future Job Market/Outlook:
For those with advanced degrees the current and future job market for plant scientist/field agronomist can be considered good.
Suggested Professional Organizations and Associations:
Soil Science Society of America
National Alliance of Independent Crop Consultants
American Society of Agronomy
Committee for Sustainable Agriculture
Crop Science Society of America
Weed Science Society of America
American Society of Plant Biologist