Process Engineer
Overview
Process engineers studies the production and manufacturing of a product to look at factors like efficiency, quality and safety. These engineers may also help measure sustainability and profitability.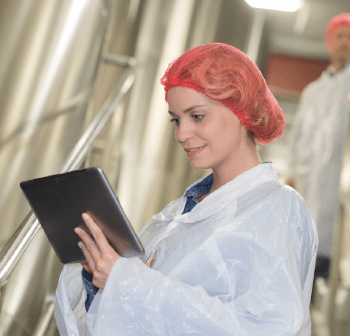 What responsibilities will I have?
Provide day-to-day observance and support of manufacturing operations
Oversee and enforce safety, quality, efficiency, and cost reduction throughout the business
Conduct audits of safety protocol to ensure workers are safe
Take overall responsibility for the safe design and safe operation of the equipment within the area
Assist regulatory agencies during audits and assessments of facilities and techniques
Provide engineering expertise to leadership
Provide technical ownership of equipment and processes
Monitor systems to verifying and optimizing performance
Lead troubleshooting efforts to resolve process and operational problems
Find ways to implement customer process requests
Evaluate business functions for impact on qualified state of equipment/processes and utilize appropriate tools/processes as necessary (change control, hold, etc.)
Responsible for system/component classification and maintenance strategy for equipment
Find improvement opportunities (procedural changes, upgrades, projects, etc.) associated with processes you oversee
Compare system performance statistics with other operations to determine areas of opportunity for collaboration and improvement
Conduct economic analysis of improvement projects
What education and training is required?
A bachelor's degree in chemical engineering, manufacturing or industrial engineering.
To pursue a career as process engineer:
The following high school courses are recommended: agricultural education, computer courses, mathematics, and physics.
Where can I work?
Process engineers work mostly in plants, but can work in other environments. Any kind of plant from food processing to farm equipment plants have need for a process engineer.
Future Job Market / Outlook
The future outlook for a process engineer will be good over the next five years.
Suggested Professional Organizations and Associations
National Society of Professional Engineers
Association for Process Safety Research
Institute of Food Technologist