Research Station Manager
Overview
Leadership role for the management of research station operations such as animal agriculture, plant breeding, research, crop/seed production, and product development.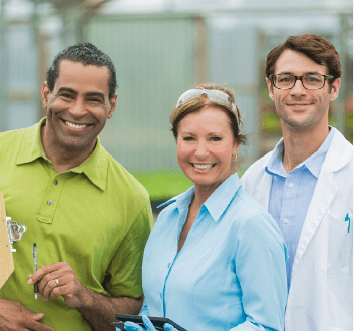 What responsibilities will I have?
Manage all daily aspects of research station operations
Provide procedures for the collection, classification, and preservation of specimens and samples
Set policy for experimental procedures, testing, analysis, and monitoring processes
Supervise research trials and projects in an effort to achieve validated research data
Prepare annual forecasts, budgets, and other business plans
Control costs in line with budget expectations
Ensure compliance to safety and environmental regulations
Responsible for facility and equipment maintenance and repair
Supervise, train and schedule staff
Plan space for research plots and experiments
Host events for farmer, consumers and government officials for education and promotion purposes
Ensure maintenance of equipment and facilities in support of all programs.
Ensure maintenance of all research equipment, planting, harvesting and seed cleaning.
What education and training is required?
A bachelor's degree in agriculture, horticulture, crop science or soil science or animal science.
To pursue a career as a research station manager:
The following high school courses are recommended: agricultural education, mathematics, biology, chemistry, Spanish, business courses and computer courses.
Where can I work?
Universities that are part of the Land-Grant System and some companies have research farms or facilities where they can test their products and conduct research.
Future Job Market/Outlook
The job outlook for a research station manager will be good over the next five years.
Suggested Professional Organizations and Associations
Crop Science Society of America
American Society of Animal Science
Soil Science Society of America
National FFA Alumni Association