Water Treatment Technician
Overview
Water Treatment Technicians perform daily monitoring of agricultural plant functions, which includes accessing the daily demands and making appropriate adjustments to meet those demands.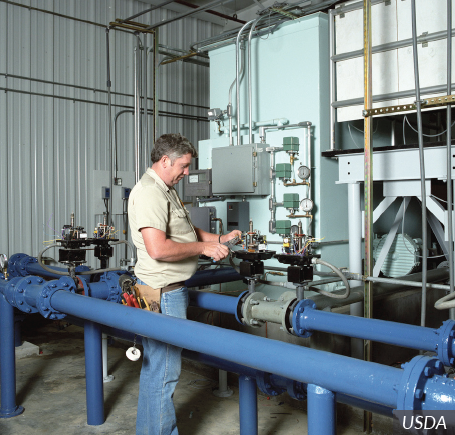 What responsibilities will I have?
Accountable for the day to day operations of the waste water treatment and recovery facility
Meticulously execute process sampling to accurately gauge and monitor levels
Monitor wastewater operations
Analyze instantaneous and historical data to decide and act on needed process/operational adjustments (demand, chemical dosage, process adjustments)
Assist operating management in the installation and maintenance of environmental compliance measures required under Federal, State, and local regulations
Assist management in interpreting and applying technical regulatory requirements on production operations
Log all operational data and produce frequent reports
Promptly troubleshoot process, instrumentation, data, and mechanical problems
Perform basic maintenance, repair, and calibration
Respond to any related emergencies
Work closely with adjacent farming operation to insure land application of treated waste water is complaint
Monitor cost control measures for environmental compliance
Remain up to date on new developments in regulatory changes in environmental requirements
Communicate effectively with plant management regarding all waste treatment and water recovery activities
What education and training is required?
An associate's degree in agriculture, environmental science, or natural resources is required to become a water treatment technician. Technicians must also be certified with a Wastewater Operator Certification.
To pursue a career as a Water Treatment Technician:
The following high school courses are recommended: agricultural education, biology, physics, chemistry, natural resources, English and mathematics.
Where can I work?
Water Treatment Technicians can work for a range of agricultural companies, processing plants, chemical plants, large animal production farms, grain elevators, or government agencies.
Future Job Market / Outlook
The future outlook for a water treatment technician will be good over the next five years.
Suggested Professional Organizations and Associations
American Water Resources Association
World Association of Soil and Water Conservation
National Groundwater Association