Crop Adjuster
Overview
Crop adjusters inspect fields where an insurance claim has been made. This may be a result of weather, insect, disease or other problem.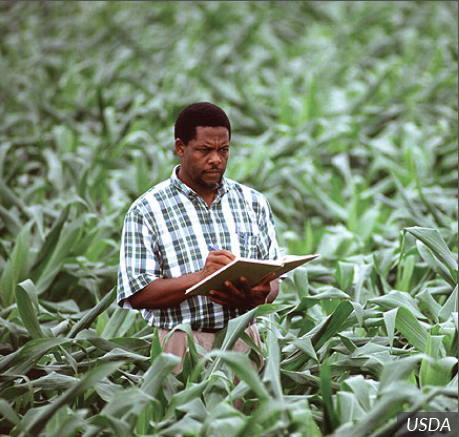 What responsibilities will I have?
Complete field inspections after loss is reported - use reading maps and aerial photos
Measure fields, storage bins and discuss findings of crop loss with farmers
Follow appropriate regulatory and company rules, regulations and procedures
Perform fact finding regarding crop damage, records information and transmit loss information to accurately determine potential indemnities.
Provide excellent service to customers – both agents and policyholders (farmers)
Utilize company software to electronically transmit claims information directly from the field to corporate office to ensure claims are processed timely and accurately
Ability to convey regulations and interpretations to claimants, agents, and industry people on claim situations
Articulate company position on industry topics such as new specialty crops that need to be developed
Effectively and efficiently manage claim workload
Maintain knowledge of USDA's Risk Management Agency rules and regulations as well as company procedures for applying all Multiple Peril Crop Insurance (MPCI), hail, and federal crop insurance regulations
Attend training sessions as directed which are generally at the State, Regional, or National level
What education and training is required?
A high school diploma is required and an associates or bachelors degree in agriculture business or related field is recommended. Some states require a Claim Adjuster Proficiency Program certification and other state licenses.
To pursue a career as a crop adjuster:
The following high school courses are recommended: agricultural education, animal science, mathematics, biology and chemistry.
Where can I work?
Crop adjusters work for crop insurance companies, agricultural banking companies or the federal government.
Future Job Market / Outlook
The future outlook for a crop adjuster will be good over the next five years.
Suggested Professional Organizations and Associations
American Association of Crop Insurers
Crop Insurance Professionals Association
National Crop Insurance Services
American Society of Farm Managers and Rural Appraisers