Automation Coordinator / Technician
Overview
Automation technicians are responsible for the installation, operation and maintenance of computer/robotic systems used in a variety of agricultural sectors.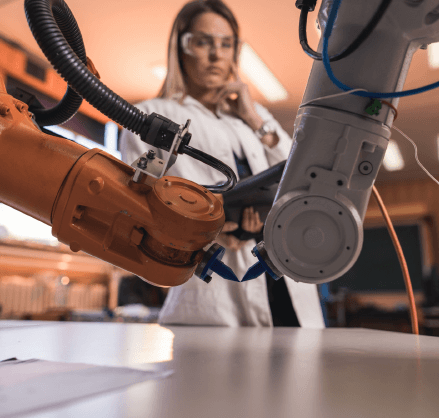 What responsibilities will I have?
Proficiency in multiple skill clusters including electricity and electronics, fluid power, mechanical systems, and manufacturing processes
Assist engineering and plant staff with the specification, installation, and modification of systems
Perform the administration, configuration, design, maintenance, programming, and qualification of assigned Client-Server Computer Systems, Equipment Control Systems, Process Control Systems, and Historical Data Systems.
Work with team members, site customers and leadership on assigned projects to communicate status, manage expectations, resolve issues, and insure top quality service.
Provide expertise to continue advancement of automated systems throughout the site
Install, maintain, and inspect control system and workstation installations throughout the facility. Inspect and review manufacturing equipment installations for design and troubleshooting purposes
Ensure machines are properly calibrated (especially in regards to weight)
Coordinate personnel schedules and duties as required to accomplish departmental goals
Provide technical and business guidance and mentoring for automation technicians and automation engineers
Provide system operation training on the assigned automation systems
Provide troubleshooting and maintenance support for all assigned automated systems potentially at all hours depending upon plant schedule
What education and training is required?
A bachelor's degree in electrical engineering, electronics technology, bio-engineering, biological sciences or computer science is a minimum requirement of employers. There are also industry certifications you can obtain.
To pursue a career as an automation technician:
The following high school courses are recommended: agricultural education, computer courses, mathematics and physics.
Where can I work?
Automation technicians can work in a variety of factories and plants because most of today's technology includes automation. In food packaging and processing plants automation may help with sizing, weighing etc. Companies who rely heavily on computer data processing software may also employ automation technicians.
Future Job Market / Outlook
The future outlook for a automation technician will be good over the next five years.
Suggested Professional Organizations and Associations
The International Society of Automation
The Organization for Machine Automation and Control
IEEE Robotics and Automation Society
Association of Equipment Manufacturers