Nutrient Management / Waste Management Specialist
Overview:
A Nutrient Management/Waste Management Specialist is responsible for creating adequate means for the removal and treatment of animal and food waste from the environment.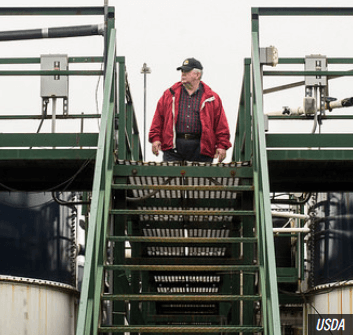 What responsibilities will I have?
Prepare and maintain environmental settings and regulatory compliance
Conduct clean up following natural disasters
Knowledge of hazardous materials and handling of those materials for clean up
Operate heavy machinery
Monitor processes that remove or destroy harmful materials, chemicals, and microorganisms from the water or land
Research environmentally friendly cleaning processes
Read meters and gauges to make sure that plant/lab equipment is working properly
Analyze fertilizer value of applied manure, and explain site specific issues from nutrient management plans
Manage multiple clients' soil test and fertility needs, and scouting fields for custom chemical applications and recommendations
What education and training is required?
A bachelor's degree in agricultural engineering or agronomy is required.
To pursue a career as a Nutrient Management/Waste Management Specialist:
The following high school courses are recommended:agricultural education, a focus on science, earth science, biology, botany, chemistry, and mathematics.
Typical Employers:
Employed by food animal production companies, crop/chemical companies, and government.
Future Job Market/Outlook:
The future outlook for Nutrient Management and Waste Management Specialist is projected to be good.
Suggested Professional Organizations and Associations
American Society of Agricultural and Biological Engineers
American Society of Agronomy
Crop Science Society of America