Print
Back
Animal Science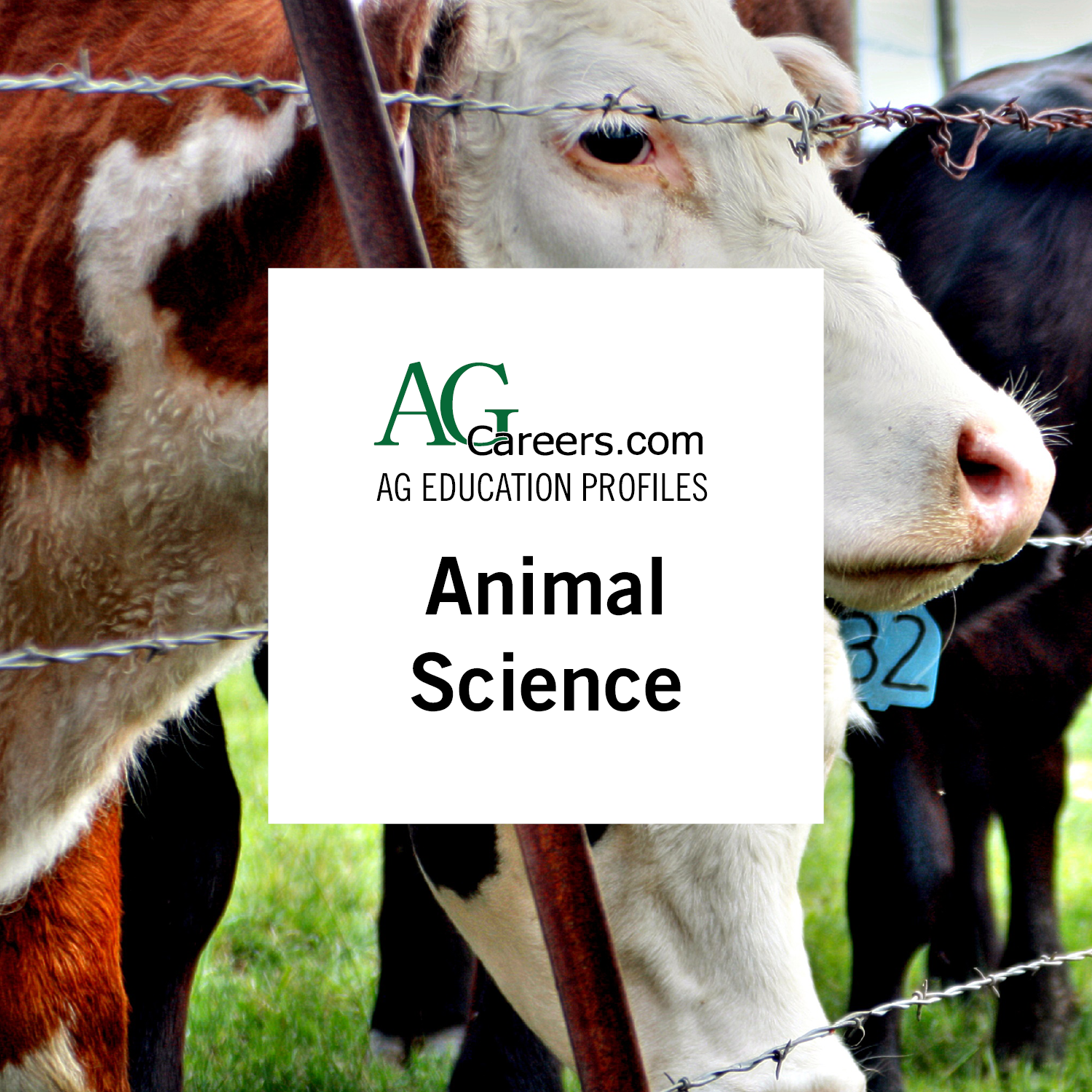 Other/Related Variations
· Animal Science & Industry
· Animal Science & Management
Degree Type/Duration
· Associate's Degree (2 years)
· Bachelor's Degree (4 years)
· Master's Degree (Varies)
· Doctorate Degree (Varies)
Overview
Animal Science focuses on the understanding of the life cycle of companion/production animals through the study of animal behavior, growth, development, lactation, genetics, breeding, nutrition and reproduction. This major allows students to seek careers in animal agriculture.
Coursework may cover the following areas: Anatomy, Nutrition, Genetics, 'Species' Science, Biology, Chemistry, Reproduction, Working with Animals, Livestock Handling, Marketing & Management of Livestock, Physiology of Animals, Animal Behavior, Food Processing, Animal Feeds, Embryo Transfer, Lactation, Meats
Concentrations/Options
· Animal Agribusiness
· Animal Biology
· Animal Care and Management
· Behavior
· Biosciences
· Dairy Foods Technology
· Food Animal Production
· Livestock
· Pre-veterinary Medicine
· Products
· Science and Technology
· 'Species' Focus
Additional Opportunities/Recommendations
· Animal handling experience
· Livestock judging
· Meat judging
· Certified A.I.
· Commercial Driver's License Certification
· Internship or work experience related to animal science
· Veterinary School with proper pre-requisites
· Veterinary Technician Certification
· Additional certifications & licensure available
· Physical therapy graduate programs