Production Manager
Overview
Production Managers work in a variety of settings within agriculture including animal production, seed and chemical production, and the food sector. They are responsible for overseeing day to day activities as they relate to the successful production of the product the company produces.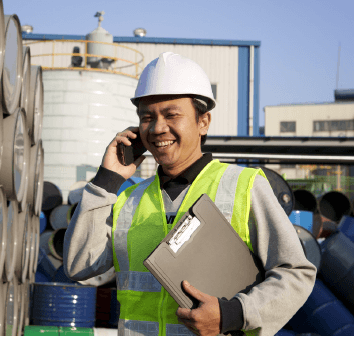 What responsibilities will I have?
Prepare and administer work orders
Schedule production crew assignments
Ensure work orders are completed on time and within budget
Ensure that production crew is trained and in compliance with federal, state, and company regulations to ensure work is completed in a safe manner and to avoid work related accidents
Ensure production crew is trained on proper use and handling of chemicals
Interview, hire, evaluate performance, and administer disciplinary actions for production crew personnel
Oversight of employee and food safety programs
Achievement of productivity, efficiency, customer service, cost, quality, safety and employee engagement objectives
Confer with management personnel to establish processing and quality control standards, to develop budget and cost controls, and to obtain data regarding types, quantities, specifications, and delivery dates of products ordered
Plan and direct processing activities and establishes processing priorities for products in keeping with effective operations and cost factors
Coordinate processing activities with procurement, maintenance, and quality control activities to obtain optimum processing and utilization of human resources, machines, and equipment
Revise processing schedules and priorities as a result of equipment failure or operating problems
Consult with engineering personnel relative to modification of machines and equipment in order to improve processing and quality of products
What education and training is required?
A bachelor's degree in agricultural business, food science, animal or poultry science, is needed. Some roles may also be obtainable with an associate's degree.
To pursue a career as a production manager:
The following high school courses are recommended: agricultural education, animal science, mathematics, Spanish, biology and chemistry.
Where can I work?
Production managers work in food processing facilities ranging from meat to dry packaged goods. As well in live animal production settings and in the chemical/biotech industry.
Future Job Market / Outlook
The future outlook for a production manager will be good over the next five years.
Suggested Professional Organizations and Associations
National Association of Manufacturers
American Society of Animal Science
American Poultry Association