Poultry Hatchery Manager
Overview
Hatchery Managers over see all aspects of a poultry hatchery. This includes the management of personnel, eggs and equipment.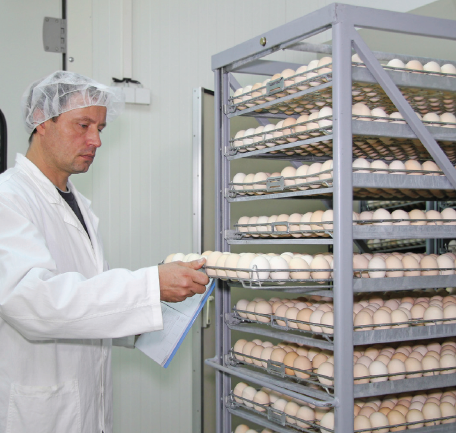 What responsibilities will I have?
Manage and coordinate, through supervisory personnel, hatchery activities such as, egg pick-up and deliveries, care, incubation and hatching, grading, vaccination, and preparation and shipping of chicks
Oversee Quality Assurance/Quality Control program
Monitor and manage facility equipment and repairs, addressing maintenance issues.
Oversee hatchery sanitation
Keep a current knowledge of industry trends and information regarding hatchery equipment and operations
Manage animal welfare program
Plan and oversee hatchery budget
Comply with all company policies, animal welfare guidelines, and local, state and federal laws, and regulations
Manage chick care, maintenance, packing and transfer activities
Manage and maintain weekly hatch schedules providing proper number of birds to processing plant
Direct supervision of salaried and hourly employees
What education and training is required?
To be a Hatchery Managers Bachelor's degree in animal or poultry science is required.
To pursue a career as a poultry hatchery manager:
The following high school courses are recommended: agricultural education, animal science, mathematics, English, biology and chemistry.
Where can I work?
Hatchery managers work for poultry production companies that are vertically integrated or companies that provide stock for smaller poultry operations.
Future Job Market / Outlook
The future outlook for a hatchery manager will be good over the next five years.
Suggested Professional Organizations and Associations
Poultry Science Association
World's Poultry Science Association
State level associations and federations