Overview
Livestock graders serve the purpose of assuring that accurate grades are placed on livestock or meat that is sold according to standards set by the United States Department of Agriculture (USDA).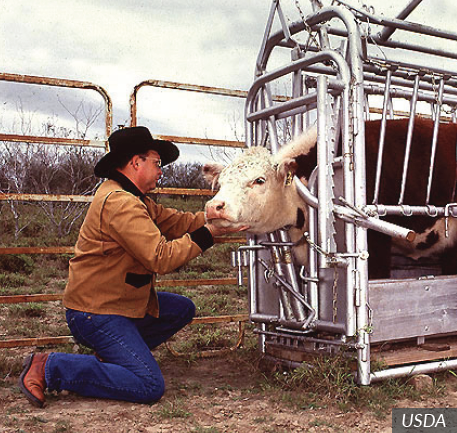 What responsibilities will I have?
Determine the grade of market livestock with high accuracy based on the length of the animal, the degree of muscle, frame size and the amount of visible fat
Weigh livestock using livestock scales
Assign grades according to USDA standards
Complete and file grading paperwork
Keep abreast of specific livestock markets
Attend livestock sales or visit sites like farms or feedlots where grading is requested
Collect product information from sellers
Work closely with marketing specialists and buyers
Remain up to date on industry trends and news
What education and training is required?
An associate's or bachelor's degree in animal science, meat science, agriculture, agribusiness or a related field is desired. Often, livestock graders must be certified by the United States Department of Agriculture.
To pursue a career as a Livestock Grader:
The following high school courses are recommended: agricultural education, biology, anatomy, business courses, economics, government, and computer courses. It is also recommended that an aspiring livestock grader take part in livestock judging contests.
Where can I work?
Livestock graders are typically employed by government agencies like state Departments of Agriculture, but they find themselves working in environments like large farms or feedlots, processing plants, stockyards, sale barns or auctions.
Future Job Market / Outlook
The future outlook for a livestock grader will be fair over the next five years.
Suggested Professional Organizations and Associations
American Meat Science Association
American Poultry Association
National Agri-Marketing Association
National Coalition for Food and Agricultural Research
National Meat Association
National Cattlemen's Beef Association
National Lamb Feeders Association
National Pork Board