Feedlot Manager
Overview:
Feedlot Managers oversee daily operations of feed yards. They provide knowledge and support for heard nutrition, marketing, and environmental conditions for livestock in feedlots.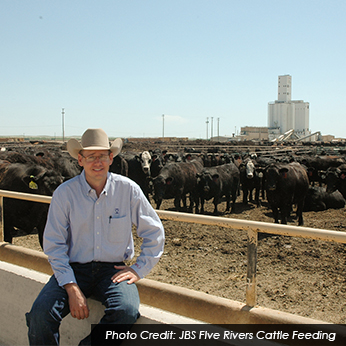 What responsibilities will I have?
Ensure profitable operations of the feedlot to optimize feeding parameters
Manage feedlot and appropriate safety standards and relations with employees, suppliers and customers
Prepare short and long term operational plans supportive to the feedlot in conjunction with the General Manager
Prepare budget and report operational and capital expenditure
Report of weekly and monthly feedlot performance
Repair and maintain equipment and structures as per agreed standard and program such as stock water, yards, buildings etc.
Ensure that all health and safety standards are adhered to and that the working environment is clean, tidy and hygienic for all employees
Manage efficient expenditure of allocated funds
Ensure security of all assets including land, livestock produce and inventories
Efficient and productive personnel management and assessment of staff
What education and training is required?
An associates degree in animal science, agricultural business.
To pursue a career as a Feedlot Manager:
The following high school courses are recommended: agricultural education, a focus on sciences such as animal science and biology, and mathematics.
Typical Employers:
Employed by food production companies, contract growers with integrated production facilities, or you may be self-employed.
Future Job Market/Outlook:
The future outlook for Feedlot Managers is projected to be fair to good.
Suggested Professional Organizations and Associations:
National Cattlemen's Beef Association
American Society of Animal Science