Print
Back
Beef Science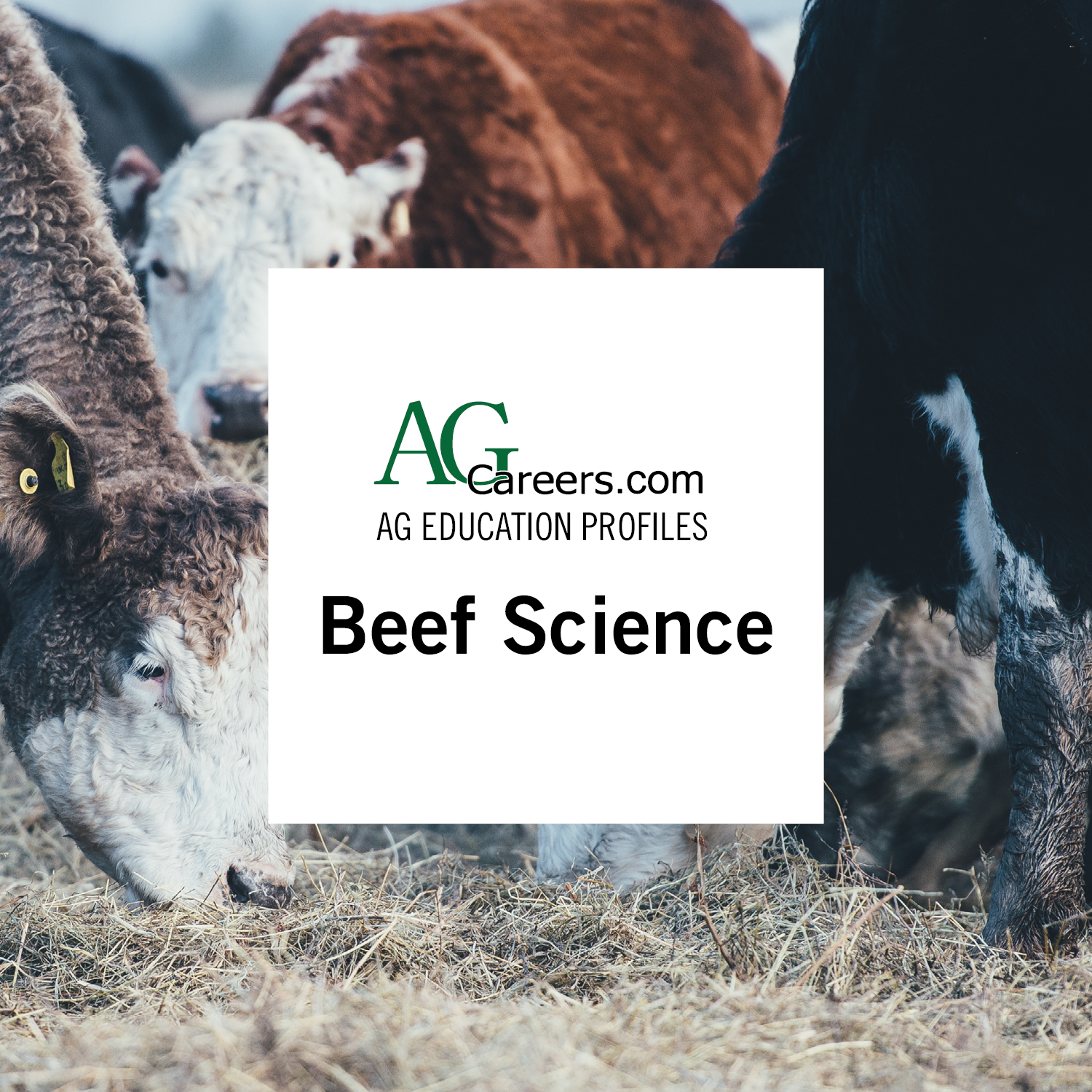 Degree Type/Duration
Degrees will often be for Animal Science with a beef concentration.
· Associate's Degree (2 years)
· Bachelor's Degree (4 years)
· Master's Degree (Varies)
· Doctorate Degree (Varies)
Overview
Beef Science provides students with an understanding of science-based information to prepare them for a career in food production systems. Students will learn relationships between on-farm, packing and retail segments of animal production. Curriculum will blend live-cycle production and management with the science of reproduction, nutrition, and health.
Coursework may cover the following areas: Anatomy & Physiology, Nutrition, Genetics, Beef Science, Biology, Chemistry, Reproduction, Grazing & Pasture Management
Potential Career Paths
Additional Opportunities/Recommendations
· Animal handling experience
· Livestock judging
· Meat judging
· Certified A.I.
· Commercial Driver's License
· Internship or work experience related to animal agriculture
· Veterinary school with proper pre-requisites
· Other certifications and licensure available