Livestock Loader
Overview
Load out personnel assist in loading market livestock onto and off of trucks.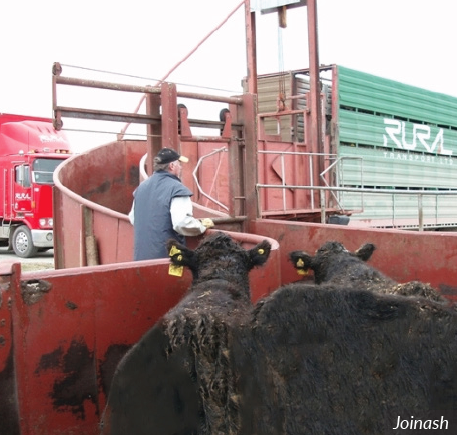 What responsibilities will I have?
Assure safety and practice of proper animal handling techniques during load out
Follow proper biosecurity guidelines and procedures
Assist in load schedules
Ensure proper health care of animals
May at times need to lift or move animals manually
Clean loading unit as needed
Maintain load out equipment
What education and training is required?
A high school diploma is required as is a valid driver's license and knowledge of the livestock industry chosen.
To pursue a career as a Livestock Loader:
The following high school courses are recommended: agricultural education, a focus on sciences like animal science and biology, Spanish, and mathematics. You must also be willing to work flexible hours.
Where can I work?
Food and livestock production companies employ livestock loaders.
Future Job Market / Outlook
The future outlook for a livestock hauler will be great over the next five years.
Suggested Professional Organizations and Associations
National Pork Board
National Cattlemen's Beef Association
American Poultry Association
National Lamb Feeders Association