Print
Back
Dairy Science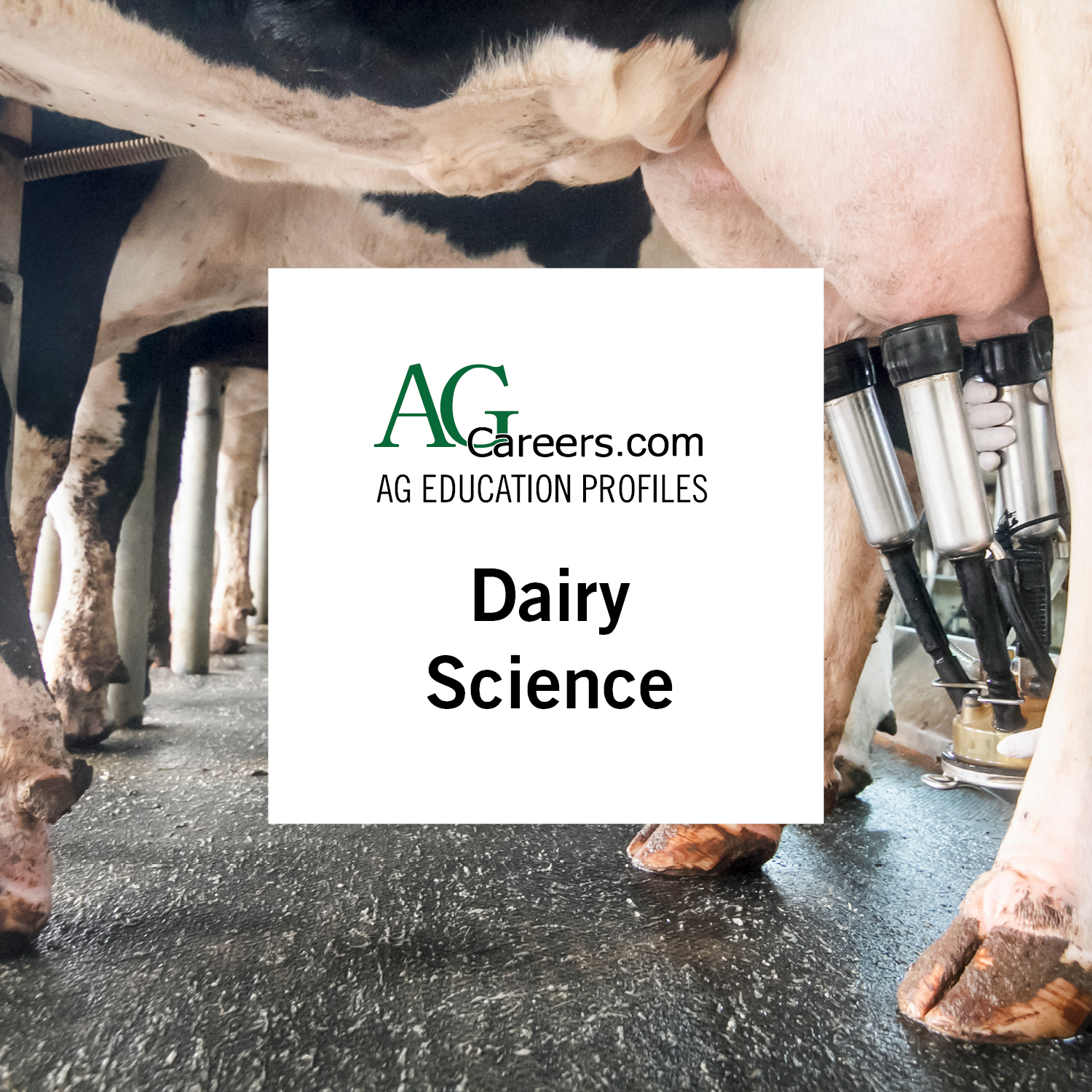 Degree Type/Duration
Degrees will often be for Animal Science with a dairy concentration.
· Associate's Degree (2 years)
· Bachelor's Degree (4 years)
· Master's Degree (Varies)
· Doctorate Degree (Varies)
Overview
This major covers the study of dairy science and understanding animal management and health. Students will gain knowledge of lactation physiology along with business, economics, sciences and the management of dairy production facilities.
Coursework may cover the following areas: Anatomy, Nutrition and Metabolism, Genetics, Dairy Science, Biology, Chemistry, Reproduction, Lactation, Feeds & Feeding, Selection
Concentrations/Options
· Dairy Foods Production
· Dairy Foods Technology
Potential Career Paths
Additional Opportunities/Recommendations
· Animal handling experience
· Livestock judging
· Continue to veterinary school
· Internship or work experience related to animal agriculture
· Shadow or work for a veterinarian, farm, or animal shelter
· Other certifications & licensure available