Print
Back
Poultry Science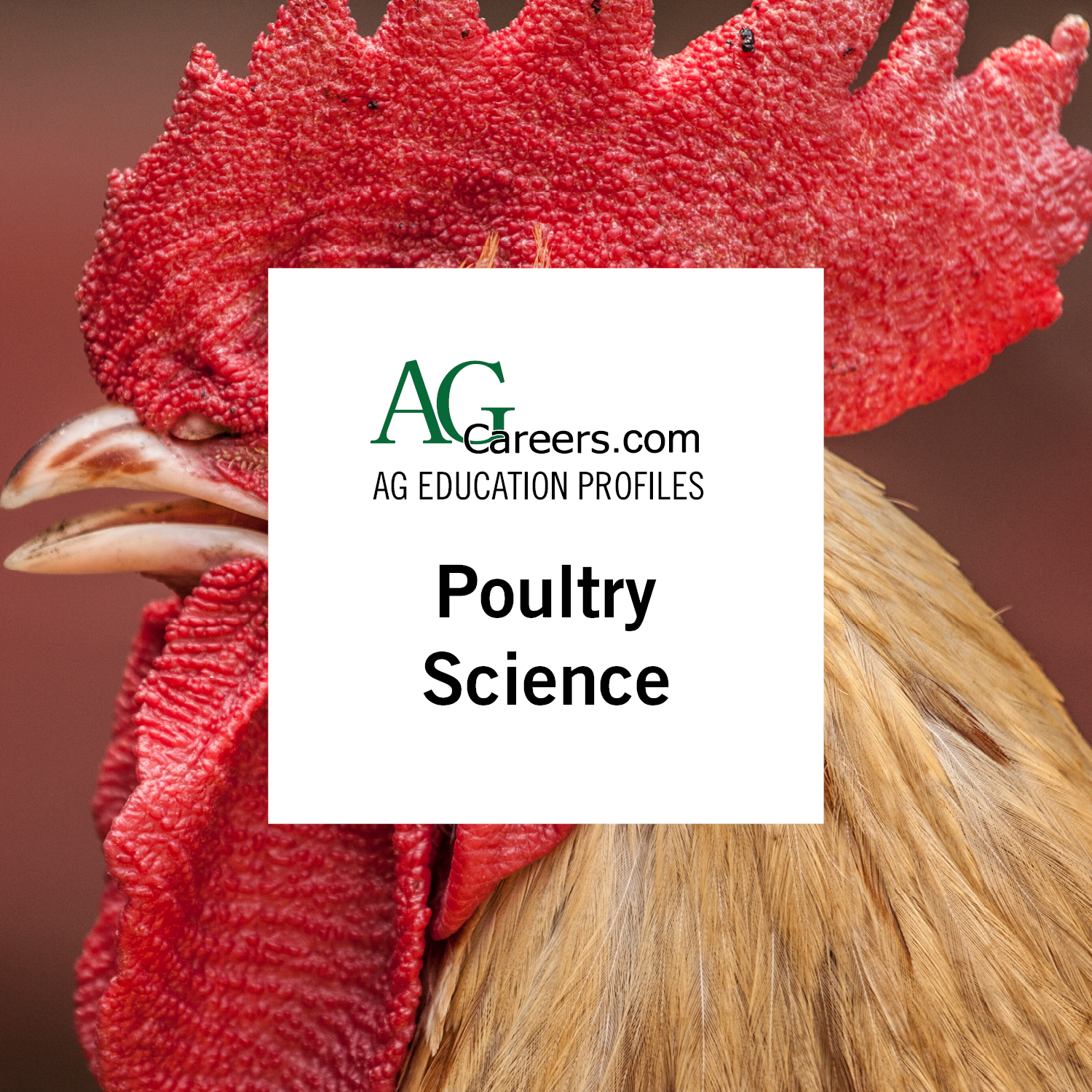 Degree Type/Duration
Degrees will often be for Animal Science with a poultry concentration.
· Associate's Degree (2 years)
· Bachelor's Degree (4 years)
· Master's Degree (Varies)
· Doctorate Degree (Varies)
Overview
Poultry science allows students to learn how to manage poultry farms. These farms often raise birds such as chickens, ducks, or geese which are raised for meat and eggs.
Coursework may cover the following areas: Anatomy, Nutrition, Biology, Food Science, Animal Health, Animal Safety, Poultry Science, Avian Science, Meat Science, Physiology, Breeder & Hatchery Management, Processing, Feed Formulation, Waste Management, Poultry Disease, Bacteriology, Reproduction, Genetics
Potential Career Paths
Additional Opportunities/Recommendations
· Animal handling experience
· Livestock judging
· Meat judging
· Certified A.I.
· Additional certification available
· Veterinary school with proper pre-requisites
· Internship or work experience related to animal agriculture