Print
Back
Biological/Biomedical Engineering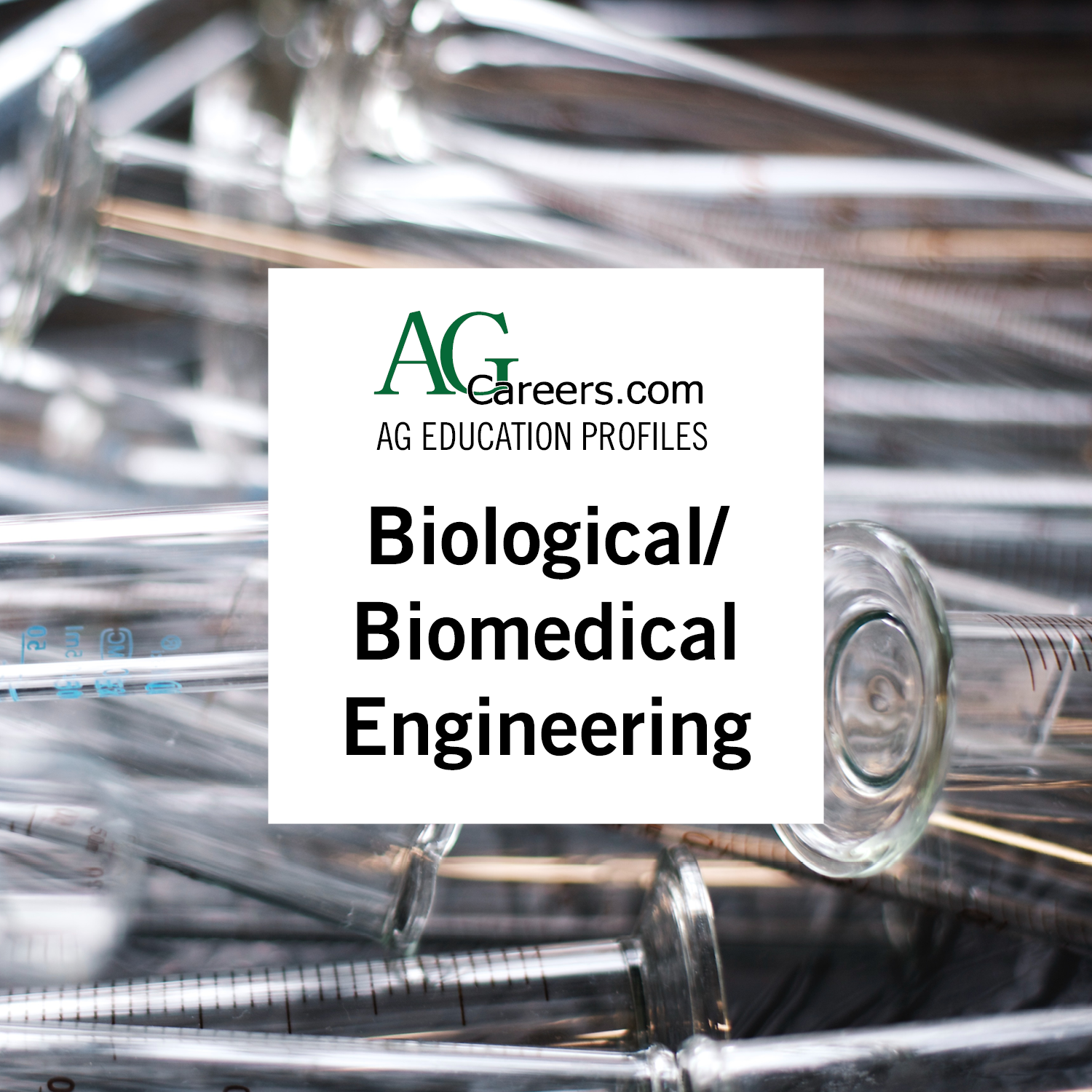 Other/Related Variations
· Biological & Ecological Engineering
· Biological & Environmental Engineering
· Bioenvironmental Engineering
Degree Type/Duration
· Associate's Degree (2 years)
· Bachelor's Degree (4 years)
· Master's Degree (Varies)
· Doctorate Degree (Varies)
Overview
Application of engineering principles to design and analyze biological systems to develop solutions to issues related to the environment, health, food, energy, and sustainability. Curriculum involves preparing students to develop new techniques and processes to work with living systems.
Coursework may cover the following areas: Chemistry, Biology, Mathematics, Microbiology, Statistics, Instrumentation, Design and Evaluation of Conservation Systems, Engineering Analysis
Concentrations/Options
· Business/industry
· Design and Installation
· Design and Operation
· Development and Operation
· Environmental
· Machinery Systems
· Marketing and Technical Support
· Natural Resources
· Research & Development
Additional Opportunities/Recommendations
· Additional certifications available
· Hands-on experience with designing/analyzing processes or systems
· Internship or work experience related to engineering, research, marketing, sales, etc.