R & D Technician
Overview:
A R&D Technician is responsible for assisting a researcher or research team with product development projects.
R & D Technicians provide support for researchers/reasearch associates on developmental product assignments.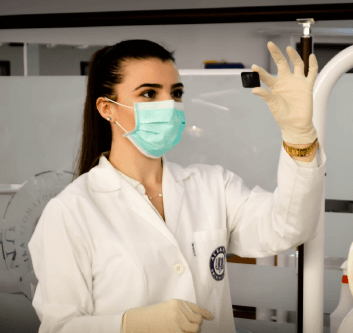 What responsibilities will I have?
Ensure accurate sample preparation (weigh, measure, data record keeping)
Operate lab/kitchen and plant equipment
Maintain culinary presentation tools
Develop and maintain recipes
Compute formulas, percentages or production specific factors using chemical and mathematical procedures
Assist with scale up processes of prototype products into full production
Support commercialization of products by working with the Marketing & Sales and within the framework of the stage-gate process
Perform wet chemistry analysis (pH, salt, Aw, moisture, fat, protein and Ash) on finished product
Provide assistance with microbiological testing of environmental swabs, raw materials, and finished products
Contribute to product development and the establishment and implementation of processing activities, including safety, in the areas of aeration, depositing, and freeze drying
What education and training is required?
Associates degree in Chemistry, Biology, Food Science, or Food Technology some companies may require a bachelor's degree in similar fields.
To pursue a career as a R&D Technician:
The following high school courses are recommended: agricultural education, biology, chemistry and mathematics.
Typical Employers:
Food production companies, food chemical supply companies, and government inspection agencies.
Future Job Market/Outlook:
The future outlook for R&D Technicians is projected to be good to excellent.
Suggested Professional Organizations and Associations:
Produce Marketing Association
American Council for Food Safety and Quality
Institute of Food Technologist
Research Chefs Association