Sales Representatives – Food, Seed, Feed, Fuel
Overview:
Sales Representatives for food, seed, feed, and fuel market their certain product to different companies within the agricultural sector including producers, suppliers, and dealers. To be able to do so, they are given a certain territory to work within.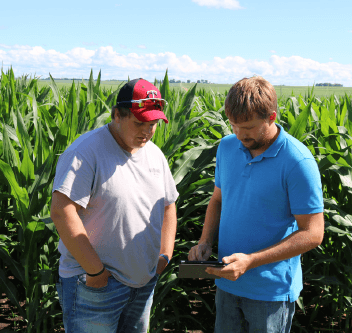 What responsibilities will I have?
Maintain and grow a territory of accounts
Outline and achieve distribution and growth objectives/sales goals within a specific geographic area through effective account management
Introduce new products, promote improved distribution and ensure promotional results
Recommend programs for brand building and line expansion of existing brands
Stay abreast of business/market conditions, intensively plan sales efforts, recognize new opportunities within each account and maintain the necessary territory records
Provide educational training to accounts through seminars and trade events
Build and develop the trust and confidence of the retailer through knowledge of products, persuasive presentations, and overcoming objections
Conduct sales meeting for area distributors
What education and training is required?
A bachelor's degree in agricultural business or agricultural major that relates to the product you are representing i.e. agronomy, animal, poultry, horticulture, etc.
To pursue a career as a Sales Representatives:
The following high school courses are recommended: agricultural education, mathematics/economics, biology, chemistry, botany.
Typical Employers:
Commodity supply companies, seed production companies, chemical/fertilizer distributors, animal processing and health companies, equipment dealerships, there are also some opportunities to be self-employed.
Future Job Market/Outlook:
The future outlook for Sales Representatives is projected to be excellent.
Suggested Professional Organizations and Associations:
State Agribusiness Associations
National Agri-Marketing Association
Agriculture & Applied Economics Association
Women in Agribusiness
Agriculture Council of America