Logistics & Supply Chain Management
Overview:
Those in Logistics and Supply Chain Management positions are responsible for overseeing the execution of factory or customer deliveries, freight quotations, onsite pickup, and overflow and direct-to-port. They also are in charge of implementing the contractual, regulatory and strategic supply chain goals of a company.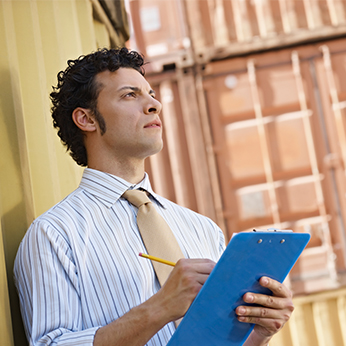 What responsibilities will I have?
Develop and manage a logistics plan for the business unit, including road, rail and coastal shipping transportation, to develop least cost supply chain strategies, short and medium term
Review sources of supply and service provider contractual terms in order to develop alternatives if required
Develop the plan to ensure least cost path for material management
Utilize freight and product storage contracts, key customer and supplier records of performance and sales/supply information
Proactively manage the delivery/receivable schedule to meet sales and purchase contractual terms
Proactively manage product deficiencies, including reordering, rejection, breakdowns, contamination, delays etc.
Set guidelines to ensure that goods, materials or services purchased are of the quality specified
Undertake major contract negotiations within the approved pricing policy and establish service programs
Utilize measurement processes to schedule service
Address issues if economies are not exercised to achieve schedules to meet delivery requirements
Budget responsibility for the department
Proactively work with the logistics team for agreed timing of services
What education and training is required?
Bachelors or Master's degree in Agricultural Business/Economics.
To pursue a career as in Logistics & Supply Chain Management:
The following high school courses are recommended: agricultural education, science and mathematics.
Typical Employers:
Integrated animal production companies, seed/fertilizer/chemical dealers/producers, food production companies and equipment manufactures.
Future Job Market/Outlook:
The future outlook for positions in Logistics and Supply Chain is projected to be excellent.
Suggested Professional Organizations and Associations:
American Soybean Association
National Corn Growers Association
Association of Agriculture Economist
Mid-America International Agri-Trade Council
Produce Marketing Association