Overview:
Marketing Specialists are responsible for getting the appropriate communication message and medium delivered to the public. By doing so, they ensure that the company meets their sales goals. Marketing Specialists also watch over companies/clients promotions for their products and services through their marketing skill sets.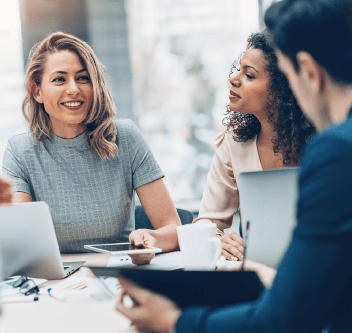 What responsibilities will I have?
Plan, develop, and direct the efforts for distribution of company product
Develop and execute marketing programs to increase annual sales volume and revenue
Develop a marketing strategy for the organization, such as advertising, promotions, public relations, trade marketing, digital and social media
Responsible for internal and external communications
Coordinate and execute special events
Work with suppliers to ensure distribution programs including training/education, pricing, inventory management, communication pieces, reporting, tradeshows, etc.
Create incentive programs for sales people and suppliers
Monitor brand performance and use information gained to recommend actions
Provide financial analysis and business planning for each individual brand if applicable
Conduct market research on own products as well as competitive products
Develop a marketing budget and adhere to outlined expenses
Work with all other functions of the business to carry out business goals
What education and training is required?
A bachelor's degree in agricultural business, marketing, journalism, communications, education or business administration.
To pursue a career as a Marketing Specialist:
The following high school courses are recommended: agricultural education, science and mathematics.
Typical Employers:
Seed, feed, fuel, fertilizer, plant, animal pharmaceuticals, equipment, companies as well as advertising agencies or you may be self-employed.
Future Job Market/Outlook:
The future outlook for Marketing Specialist is projected to be good.
Suggested Professional Organizations and Associations:
State Agribusiness Associations
National Agri-Marketing Association
National Association of Farm Broadcasting
American Agricultural Editors Association
North American Agricultural Journalists