Print
Back
Veterinary Technology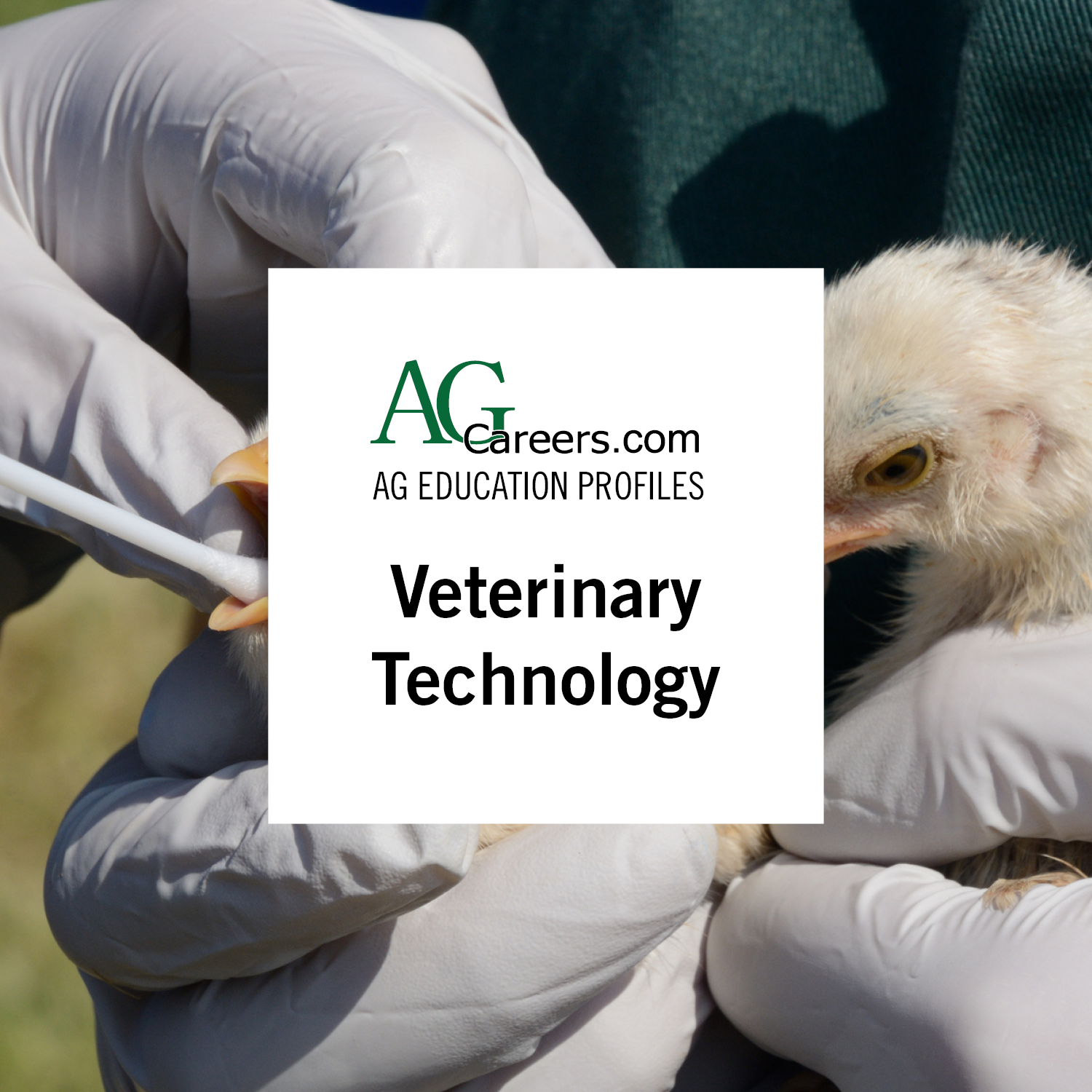 Other/Related Variations
· Veterinary Technician
· Veterinary Technologist
Degree Type/Duration
· Associate's Degree: Veterinary Technician (2 years)
· Bachelor's Degree: Veterinary Technologist (4 years)
Overview
Becoming a Veterinary Technician/Technologist allows you to pursue your passion to care for and help various animals. This major leads to a career path that focuses on enriching the lives of animals.
Coursework may cover the following areas: Radiology and Clinical Imaging, Animal Welfare and Ethics, Anatomy, Physiology, Pharmacology, Dentistry, Veterinary Practice, Chemistry, Mathematics, Biology, Microbiology, Immunology, Parasitology, Integrative Medicine, Anesthesiology, Diseases and Health Management, Animal Nursing, Public Health & Safety
Concentrations/Options
· Avian
· Biomedical Research
· Clinician Veterinary Practice
· Companion Animal
· Dentistry
· Equine
· Exotic Animals
· Certifications & licensure available
· Animal handling experience
· Certified A.I.
· Internship or work experience related to animal agriculture
· Job shadow veterinarians
· Apprenticeship
· Work experience at various veterinary clinics
· Work experience with a veterinarian