Overview
A zoologist studies the behavior of animals and wildlife. They may also study the diseases and genetics of animals.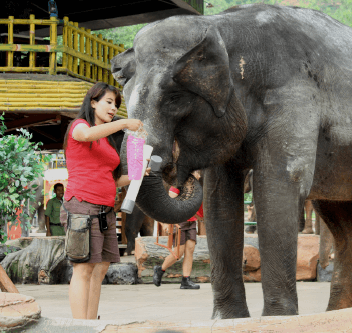 What responsibilities will I have?
Monitor the health of animal subjects
Create plans or strategies to help animals recover from illness, injury or habitat change
Analyze and collect potential pollutants from animal habitats; solve environmental problems that affect subject animals' health
Identify harmful diseases threating animals
Conduct research activities and experiments around animal health and behavior
Regularly utilize lab equipment and collect specimens to study
Dissect and perform autopsies on deceased animals; ensure proper preservation
Maintain records of research and studies
Work with veterinarians to administer medication and perform surgeries and births
Occasionally conduct animal education courses or workshops, or create exhibits
If in a caretaker role, prepare food for animals; groom and clean animals and their habitat or enclosure
If in a rehabilitator role, care for ill or injured animals and release back into natural habitat once recovered
What education and training is required?
A bachelor's or master's degree in zoology, biology, or ecology is required to become a zoologist.
To pursue a career as a Zoologist:
The following high school courses are recommended: agricultural education, biology, anatomy, animal science, natural resources, computer courses, and mathematics.
Where can I work?
Zoologists are most often found working in zoos, wildlife centers and parks, aquariums, for conservation groups, animal pharmaceutical companies, research firms, governmental agencies, or colleges and universities.
Future Job Market / Outlook
The future outlook for a zoologist will be fair over the next five years.
Suggested Professional Organizations and Associations
American Society for Animal Science
Zoological Association of America
Association of Zoos and Aquariums
International Society of Zoological Sciences
City Zoological associations