Swine Nursery Worker
Overview
A swine nursery farm worker oversees the health of newly weaned piglets to ensure optimal growth at an early age in the pig's life.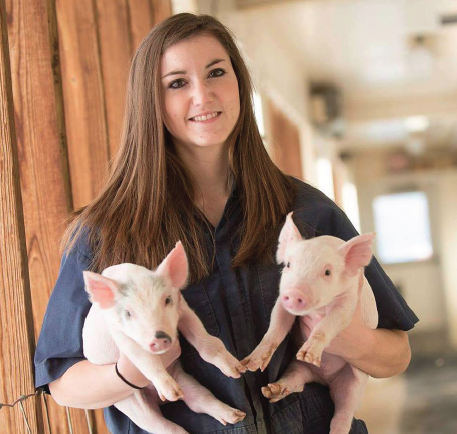 What responsibilities will I have?
Maintain barn temperature and ventilation equipment and controls to provide the right amount of heat and fresh air for best environment to promote growth
Prepare feed formulations to meet the changing nutritional needs of young pigs
Preform pen management, culling, sorting, and safety procedures
Report potential or existing problems to Production Supervisor/Assistant Production Supervisor
Ensure proper usage of medication following the drug residue avoidance/broken needle policies, along with keeping accurate records of data
Unloading/sorting of wean pigs according to weekly schedules
Some maintenance work is required, along with troubleshooting problems with equipment and filling out work orders
Responsible for accurate and timely record keeping of nursery activities
Perform euthanasia according to company policy, and in a timely manner
What education and training is required?
Although it is not required associates or bachelor's degrees in animal science or animal husbandry would be very helpful.
To pursue a career as a Swine-Nursery Farm worker:
The following high school courses are recommended: agricultural education, animal science, biology, mathematics and chemistry.
Where can I work?
Swine – Nursery Farm workers is employed by swine production farms who house and produce swine for processing.
Future Job Market / Outlook
The future outlook for a swine farm worker will be good over the next five years.
Suggested Professional Organizations and Associations
National Pork Producer's Council
Sate pork association
National FFA Alumni Association