Service Writer
Overview
A service writer supports a service manager and assists in the daily operation of the service department by maintaining records and documentation associated with servicing of equipment.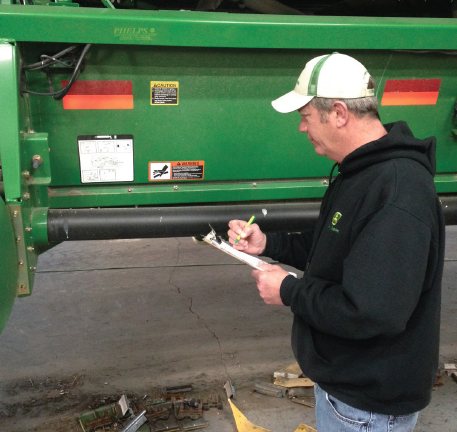 What responsibilities will I have?
Answer phone calls in the service department and waits on customers at the service counter
Assist in scheduling work, answering questions and advising on repairs within established guidelines
Communicate with customers on additional repairs needed and obtains approval
Start repair orders, enter tech notes and parts on orders, review for accuracy and obtain service manager approval before finalizing
Process warranty claims including computation of charges and filing with the correct manufacturing company in a timely, accurate manner; follow up to be certain that claims are paid
Assist service manager in coordinating special promotions, clinics and other departmental events
Generate reports and completes other paperwork as requested
Review technician time postings for accuracy and assists time reporting
Assist customers with picking up, dropping off, loading and unloading equipment
Coordinate transportation for equipment coming and going between the dealership and customer sites
Work with delivery drivers and third party vendors to assure timely pickup & delivery
Assist the service manager in assuring that the shop is in compliance with governmental regulations, safety guidelines, company policies, and up-to-date on manuals and other resources
What education and training is required?
A high school diploma is required. Technical knowledge of agriculture or construction equipment is a plus which may be obtained through an associates degree.
To pursue a career as a service writer:
The following high school courses are recommended: agricultural education, mathematics, business courses and computer courses.
Where can I work?
Service writers are employed by equipment dealers or other mechanical service provider.
Future Job Market / Outlook
The future outlook for a service writer will be good over the next five years.
Suggested Professional Organizations and Associations
North American Equipment Dealers Association
Regional Equipment Dealer Associations
National FFA Alumni Association