Overview:
An Environmental Science and Protection Technician is responsible for implementing environmental monitoring. This can be done though field and lab tests. Environmental Technicians most commonly help and support the lead environmental scientist.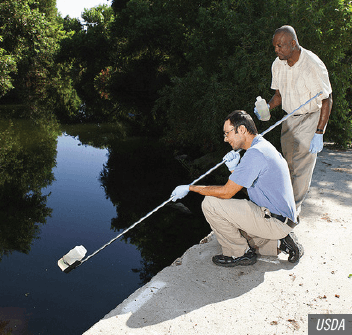 What responsibilities will I have?
Conduct field sampling of the air, water and soil
Carry out hazardous goods and waste handling methods
Develop emergency planning and spill response methods
Enforcement of environmental law and ethics including recycling and waste minimization
Taking inventory and quantifying sources of locally-generated pollution
Preparing reports of lab results for internal and external use
Classify products and compare test results with standard tables
Order supplies needed for daily laboratory processes and activities
Sterilize appropriate laboratory equipment
Prepare graphs, charts and reports from test results
Ability to operate laboratory equipment independently
Perform quality control analysis including tests and inspections of products and processes
Make recommendations to control or eliminate unsafe conditions at workplaces or public facilities
Inspect sanitary conditions at public facilities and private property
What education and training is required?
An associate's degree in natural resources, soil science, biology or a related science field, such as horticulture, plant physiology or environmental science is required. Those with a bachelor's degree in similar fields would increase their chances for employment and advancement once on the job.
To pursue a career as an Environmental Science and Protection Technicians:
The following high school courses are recommended:agricultural education, a focus on science, earth science, biology, botany, chemistry, and mathematics.
Typical Employers:
Employed by seed companies, crop protection companies, universities, government agencies, consulting firms, research laboratories, museums, field stations, parks and recreation areas.
Future Job Market/Outlook:
The future outlook for Environmental Science and Protection Technicians can be considered good to excellent. Those with specific training with certain laboratory equipment will be in a much higher demand.
Suggested Professional Organizations and Associations:
Ecological Society of America
American Society of Plant Biologist
Society for Range Management
World Association of Soil and Water Conservation