Print
Back
Seed Science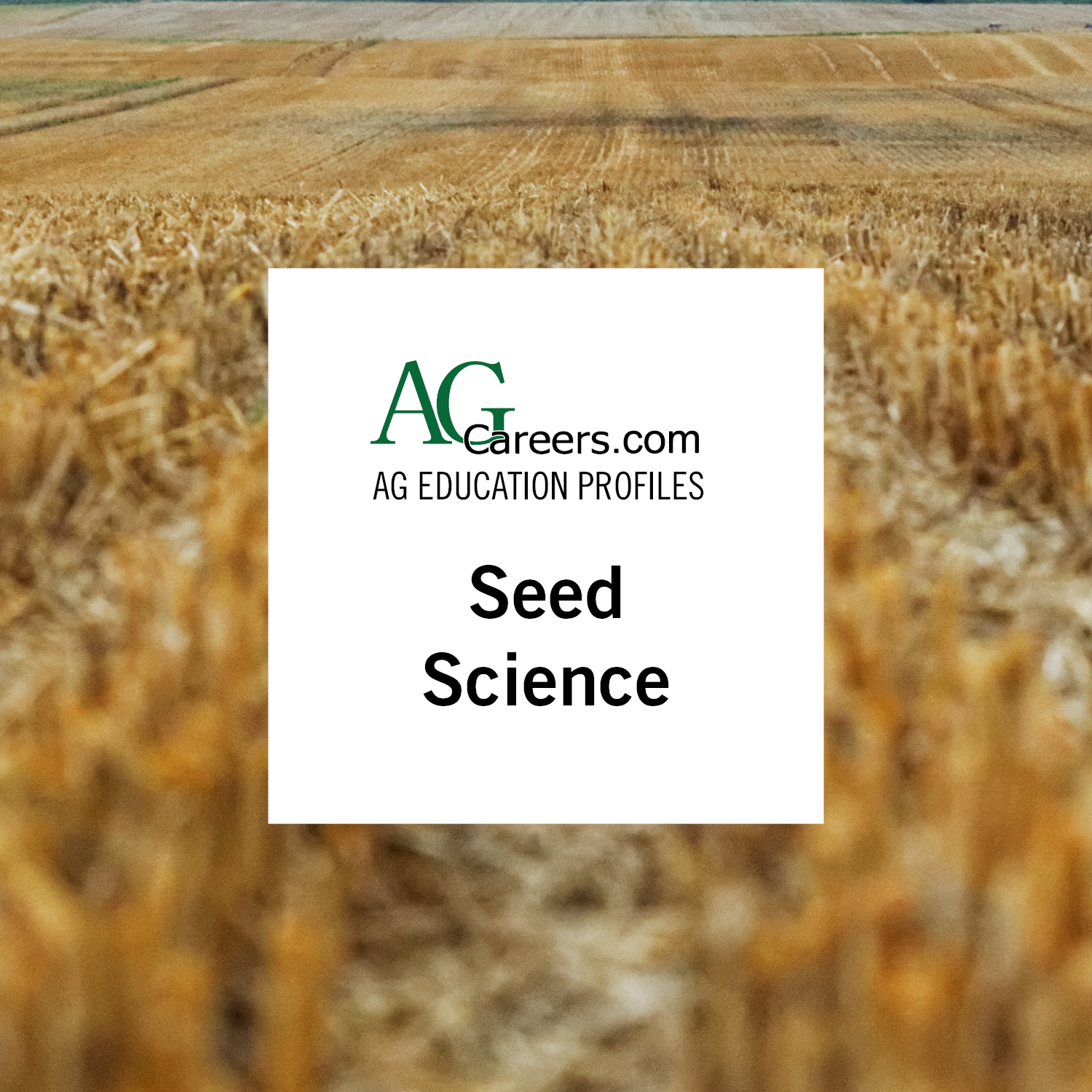 Other/Related Variations
Seed Science is often a secondary major attached to a major such as plant science, crop science, or agronomy.
· Seed Science & Technology
· Seed Technology & Business
Degree Type/Duration
· Certificate (1-2 years)
· Associate's Degree (2 years)
· Bachelor's Degree (4 years)
· Master's Degree (rare - Varies)
Overview
Seed science programs are typically found as certificate programs or extensions of majors/minors in collegiate settings, but it can also be found as a graduate degree program. A seed science degree is recommended for those interested in working in agronomy-related roles.
Coursework may cover the following areas: Biology, Horticulture Physiology, Genetics, Agronomy, Biotechnology, Chemistry, Organic Compounds, Soil Science, Physics, Crop Science, Weather & Climate, Grain Science, Precision Agriculture, Plant Breeding, Weed Science, Entomology, Plant Pathology, Seed Health, Seed Production, Seed Variety, Testing & Technology, Conditioning & Storage
Potential Career Paths
Additional Opportunities/Recommendations
· Pesticide Applicator's License
· Certified Crop Advisor License (CCA)
· Additional certifications available
· Internship or work experience directly related to meteorology or climatology
· Private weather consulting