Seed Production Technician
Overview:
Seed Production Technicians provide support to growers by helping them with operations of seed equipment, planting, and seed scouting. They are responsible for the coordination of planning, strategizing, and production of certain seeds for individual companies. Seed Production Technicians can also be seen sorting, processing, and completing numerous other duties in seed warehouses.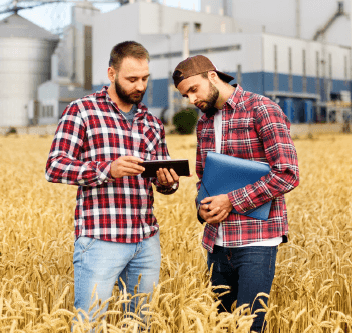 What responsibilities will I have?
Responsible for each of the company's seed production areas
Staff management of production staff in each location, providing direction to each farm manager
Negotiate and coordinate contracts for other organizations that are organizing contract growers
Negotiate and coordinate contracts for contract processors to process, bag and delivery seed
Identify new production areas, ensuring production supply all year round
Produce high quality seed in budgeted quantities for domestic, and possibly international markets
Oversee the parent seed function ensuring budgeted levels of parent seed are maintained
Responsible for divisional budgets and plans
What education and training is required?
A bachelor's degree in agronomy, plants science, biology or related field is required. Certifications such as a Pesticide Applicator's License or Certified Crop Advisor are typically preferred.
To pursue a career as a Seed Production Technician:
The following high school courses are recommended to prepare for a diploma program:a focus on science (particularly biology/chemistry/botany/earth science), mathematics, and business are also recommended.
Typical Employers:
Employed by seed production companies, biotechnology companies, government or universities, cooperatives and research firms.
Future Job Market/Outlook:
Depending on location and demand for seed the job market could be fair to good.
Suggested Professional Organizations and Associations:
Soil Science Society of America
National Alliance of Independent Crop Consultants
American Society of Agronomy
Committee for Sustainable Agriculture
Crop Science Society of America
Weed Science Society of America
American Farm Bureau Federation
National Farmers Organization