Seed Production Agronomist
Overview
Seed production agronomists are responsible for the management and execution of all phases of seed production. They are different from field agronomists in that they work specifically toward the creation of high quality seeds.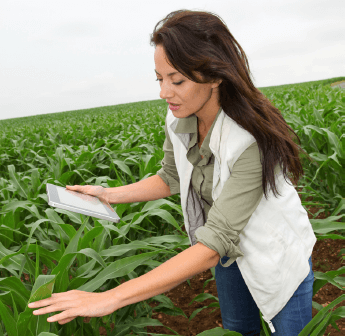 What responsibilities will I have?
Contract required production acres with seed growers to maximize yield, minimize freight costs and deliver seed meeting quality specifications
Develop and maintain a grower evaluation system to drive increased yields and quality
Understand seed species and varieties, seed quality standards, and crop delivery requirements
Develop and implement programs regarding agronomic issues in production fields
Conduct and manage field productions of seed as required
Perform and coordinate seed logistics activities to ensure accurate records and movement of seed
Complete administrative duties such as signing grower contracts, collecting and inputting data for reports, pricing, and managing disposition of harvest
Remain current with latest production technology to support seed growers
Maintain relationships with growers, contractors and the local farming community
Satisfy internal production standards within quality, timeliness and financial objectives
Propose improvements to the field operations production program
What education and training is required?
A bachelor's or master's degree in agronomy or a related field is required to become a seed production agronomist.
To pursue a career as a Seed Production Agronomist:
The following high school courses are recommended: agricultural education, biology, chemistry, computer courses, and mathematics.
Where can I work?
Seed production agronomists typically work for medium to large-scale seed producers.
Future Job Market / Outlook
The future outlook for a seed production agronomist will be good over the next five years.
Suggested Professional Organizations and Associations
American Society of Agronomy
Crop Science Society of America
Weed Science Society of America
American Society of Plant Biologist