Supply Chain Manager
Overview
A supply chain manager is responsible for the management of goods, materials, services and/or equipment of either a division of a company, or an entire company.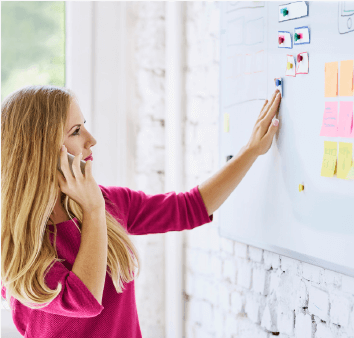 What responsibilities will I have?
Work directly with operations/co- packer operations and supply planning to ensure demand and inventory targets are met
Undertake major contract negotiations within the approved pricing policy and establish service programs to match the company's requirements
Contribute to the development of established supply policy and procedures
Prepare reports and communicate inventory measurements to management
Develop and monitor distribution requirements plans, initiate priorities based on customer needs and production availability
Work closely with sales, marketing and customer service to identify proactive inventory adjustments in support of both sales and operational targets
Maintain documentation and operating procedures for demand/supply planning process and related systems
Actively participate with contract manufacturing, finance, sales/marketing, research and development and project managers towards new product development and launch
Proactively facilitate and recommend re-engineering, best practices & consensus between the following areas: supply chain, sales/marketing, operations, finance and IT
Work closely with plant operations and material managers towards the accurate and timely distribution of products
Audit supply companies
What education and training is required?
A bachelor's degree in supply chain management and other business related degrees are appropriate. Some jobs may require a Masters of Business Administration.
To pursue a career as a supply chain manager:
The following high school courses are recommended: agricultural education, mathematics, statistics and business.
Where can I work?
Supply chain managers typically work for companies who produce products in mass quantities. In agriculture it may be determining how to get seed, chemicals, medicines, food items, parts etc. through the supply chain to the customer.
Future Job Market / Outlook
The future outlook for a supply chain manager will be great over the next five years.
Suggested Professional Organizations and Associations
Supply Chain Management Association
Council of Supply Chain Management Professionals
The Distribution Business Management Association