Research and Development Manager
Overview
Oversee research activities and develop knowledge-based products for a company.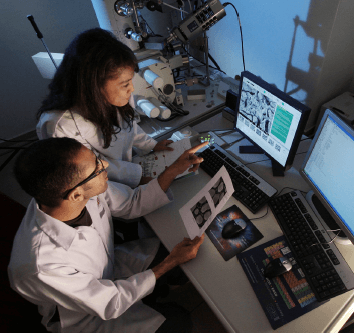 What responsibilities will I have?
Develop research programs incorporating current developments to improve existing products and study potential of new products
Oversee all aspects of research program and experiments
Report to senior management on company product technical issues as well as technical developments within the market
Present at industry conferences on research topics of interest
Establish and maintain testing procedures for assessing raw materials, in both process and finished products
Manage trial or testing programs for products/services through the management of staff and assignment of staff and utilization of resources
Manage or mentor a team of research staff
Budgeting and cost forecasting of technical development or research programs.
What education and training is required?
A master's degree in the field in which you are applying your knowledge (ex. agriculture, food science, chemistry, biology, agronomy etc.).
To pursue a career as a research and development manager:
The following high school courses are recommended: agricultural education, mathematics, biology, chemistry, business courses and computer courses
Where can I work?
Research and development managers can work for any company that is developing and testing new products to sell. Products may exist in the plant, biotech, alternative energy, food, and animal health sectors.
Future Job Market/Outlook
The job outlook for a research and development manager will be good over the next five years.
Suggested Professional Organizations and Associations
Product Development and Management Association
National Association of Plant Breeders
American Association for Laboratory Animal Science