Produce Buyer
Overview
A produce buyer purchases produce to be made into other products or resale in a retail environment.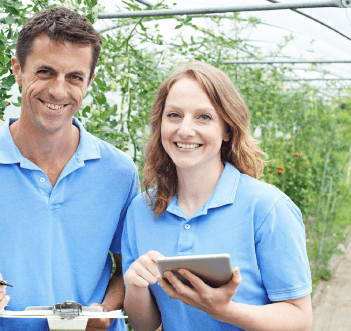 What responsibilities will I have?
Manage sourcing strategy, including contract and negotiation decisions, to improve quality and profitability
Negotiate raw product contracts with growers and brokers based on quality parameters
Create custom market and sourcing reports for distribution internally and externally
Be the company expert in matters related to raw product quality, market trends and the science of perishable inventory management
Travel to grower fields to monitor progress of contracted crops
Effectively communicate with suppliers to ensure timely deliveries, excellent product quality, continuous improvement for cost reductions and improving lead times
Facilitate the development of new suppliers in collaboration with quality assurance in order to help them to reach the level of excellence required by company standards
Evaluate and select suppliers based on their ability to supply product in accordance with the organization's requirements like quality, contract compliance, and accuracy among others
Work with other parts of the company to determine volume needs or consumer preference
What education and training is required?
A bachelor's degree in agriculture business, marketing, supply chain management, horticulture, or other business related field.
To pursue a career as a produce buyer:
The following high school courses are recommended: agricultural education, mathematics, statistics and business.
Where can I work?
Produce buyers work for restaurant chains, grocery stores, food service providers or food production companies.
Future Job Market / Outlook
The future outlook for a produce buyer will be good over the next five years.
Suggested Professional Organizations and Associations
Supply Chain Management Association
Council of Supply Chain Management Professionals
American Purchasing Society
Produce Marketing Association