Procurement Specialist
Overview
Procurement specialists specialize in finding goods or services for a business at a good price and meets the needs of the business.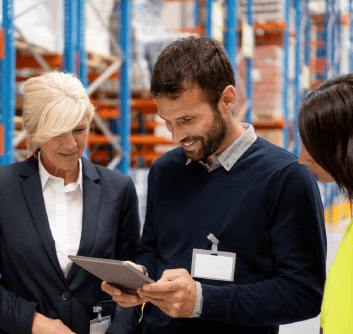 What responsibilities will I have?
Work across business units to plan and prioritize purchasing activities
Review planned orders, create requisitions for purchased items, and manage approval process
Transmit and prioritize approved purchase orders to the chosen supplier
Track order acknowledgements, prepare and communicate shortage and back order reports
Ensure that if there is a potential for a shortage or interruption in supplies that the affected parties are notified for planning purposes
Track orders and confirm delivery dates and costs
Review, update, and maintain purchase orders until they are fully completed
Ensure orders adhere to supplier agreements and contracts
Negotiate contracts, agreements and pricing with suppliers
Handle occurrences when contracts or agreements are not kept
Lead finance and logistics staff in resolving reception and invoice discrepancies
Identify opportunities and implement actions to achieve efficiencies
Contribute to consolidation, reduction, and rationalization of the local supplier base
Build strong relationships with suppliers
What education and training is required?
A bachelor's degree can get you an entry level procurement job. It is also recommended that you obtain a Certified Procurement Professional (CPP®) certification.
To pursue a career as procurement specialist:
The following high school courses are recommended: agricultural education, business courses, computer courses, statistics, and mathematics.
Where can I work?
A wide variety of agricultural companies employ procurement specialist to purchase ingredients and supplies including; seed and chemical companies, food production companies, animal production companies, and grain marketing firms.
Future Job Market / Outlook
The future outlook for a procurement specialist will be good over the next five years.
Suggested Professional Organizations and Associations
American Purchasing Society
Association of Certified Procurement and Operations Professionals
Institute for Supply Management