Plant Biologist
Overview
A plant biologist specializes in topics such as plant breeding or genetics; they conduct and support research of plant production.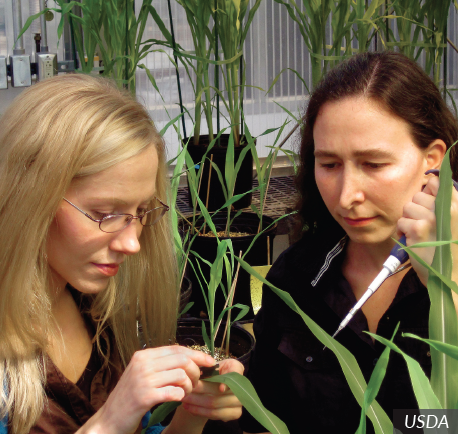 What responsibilities will I have?
Develop, conduct, evaluate, and report various field research programs in his or her designated field station location
Perform tasks required for each research trial, including site selection, planting of test crops, calibration of spray equipment, making pesticide and fertilizer applications, collecting crop and soil samples, and conducting evaluations of crops and pests
Ability to organize and work independently while sharing information with team members
Study the effects of pollution on plants and find ways to protect them
Produce plants from tissue cultures
Identify new species plants
Monitor, diagnose and treat insect, disease or physiological and cultural conditions
Manage, organize and analyze field data
Manage daily lab activities including; supply organization, general lab and equipment, growth-chamber monitoring, laminar flow hood and autoclave use and maintenance
Active participation in location safety program and leadership for pathology lab safety
What education and training is required?
Typically plant biologists obtain an undergraduate or graduate degree in botany, horticulture, plant pathology, weed science or agronomy. A pesticide applicator's license is also helpful.
To pursue a career as a plant biologist:
The following high school courses are recommended: agricultural education, biology, chemistry, mathematics, and foreign language.
Where can I work?
Plant biologists can work in a wide variety of settings from the laboratory to the field with both small and large biotechnology companies as well as universities, state and government agencies.
Future Job Market / Outlook
The future outlook for a plant biologist will be good over the next five years.
Suggested Professional Organizations and Associations
American Society of Plant Biologists
Botanical Society of America
American Institute of Biological Systems
Ecological Society of America