Livestock Auctioneer
Overview:
A livestock auctioneer sells animals at public auctions.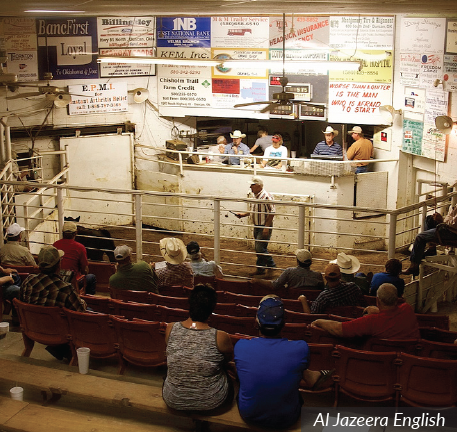 What responsibilities will I have?
Must be familiar and knowledgeable of livestock animal terminology
Point out desirable qualities of livestock on sale including age, breed, weight, etc.
Auction animals off at public sales and auctions
Spot and signal bids from audience members
Declare winners of animals and direct them to purchase site
Maintain crowd control
Assign lot numbers to animals and direct handlers or pen riders where to send animals
Tag or mark animals for identification in sale ring
Complete various paperwork and recordkeeping tasks on sale animals
What education and training is required?
Livestock auctioneers would benefit from receiving an associate's or bachelor's degree in animal science, but it is not required. They must, however, be licensed by the state and attend auctioneering school programs which may take a week to several months to complete.

To pursue a career as a Livestock Auctioneer:
The following high school courses are recommended: agricultural education, biology, anatomy, animal science, business courses, personal finance, and mathematics.
Where can I work?
Livestock auctioneers may work for sale barns or auction companies, but most are self-employed and often auction other products like farm equipment or real estate.
Future Job Market / Outlook
The future outlook for a livestock auctioneer will be good over the next five years.
Suggested Professional Organizations and Associations
National Auctioneers Association
Certified Auctioneers Institute
Livestock Marketing Association