Overview
Technical testing role that collects, prepares samples, carries out experiments, makes measurements with scientific equipment, records results and presents results for critical analysis.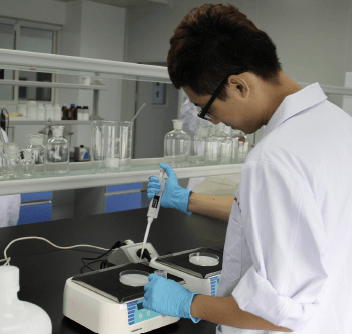 What responsibilities will I have?
Clean, maintain and set up equipment for use in experiments
Collect, classify and preserve specimens and samples
Perform diagnostic and other scientific tests on specimens, such as animal and plant tissues, food and water for chemical or cellular or other constituents, bacterial content and chemical contamination
Carry out experimental procedures, such as taking animal blood samples, testing seed and experimental plants, analyzing soil and monitoring processes, such as fermentation
Perform routine mathematical calculations and prepare graphs
Use computers and computer-interfaced equipment
Carry out routine quality assurance checks on production line samples and materials
Assist in the writing of lab reports
What education and training is required?
A bachelor's degree in laboratory science, biology, chemistry, etc. is required to be a laboratory technician.
To pursue a career as a laboratory technician:
The following high school courses are recommended: agricultural education, anatomy, biology, mathematics, English, chemistry and physics.
Where can I work?
Laboratory technicians can work in a variety of labs. Technicians can work in an academic, government or company setting. Seed, chemical, biotech and animal health companies are examples of companies that hire laboratory technicians.
Future Job Market / Outlook
The job outlook for a laboratory technician will be great over the next five years.
Suggested Professional Organizations and Associations
Association for Clinical Laboratory Science
The Association of Laboratory Technicians