Fisheries Technician
Overview
A fisheries technician oversees and assists in the daily work to be completed at a fishery. They ensure fish are well and fed and are responsible for general maintenance around the facility.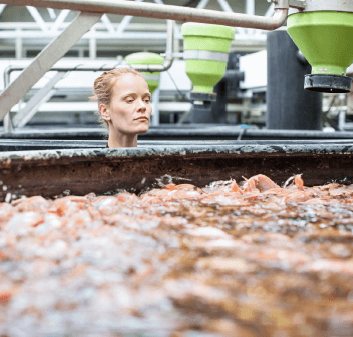 What responsibilities will I have?
Assist biologists and technicians of higher level in various natural resource management or research activities, including use, maintenance and calibration of scientific and technical equipment
Assist in habitat enhancement and management
Operate high-pressure spray pumps, outboard motors, air boats, mud boats, vehicles, tractors, and other equipment
Provide technical support and assistance to professional personnel engaged in fish production and freshwater mussel propagation at a disease-free hatchery
Prepare diets for fish
Collect fish broodstock
Sort and spawn fish
Clean aquaculture equipment and tanks
Record keeping
What education and training is required?
A bachelor's degree in aquaculture, biology, chemistry, statistics, or agriculture.
To pursue a career as a fisheries technician:
The following high school courses are recommended: agriculture education, mathematics, biology, chemistry and environmental sciences.
Where can I work?
Fishery technicians work for privately owned fisheries, but government and state agencies also employ fishery technicians.
Future Job Market / Outlook
The job outlook for a fisheries technician will be good over the next five years.
Suggested Professional Organizations and Associations
American Fisheries Society
National Aquaculture Organization
The World Aquaculture Society