Design Engineer
Overview
A Design Engineer designs and develops agricultural equipment and system products and serves as a technical resource by participating in design reviews and providing input of new projects.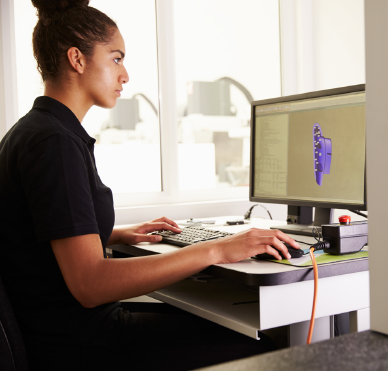 What responsibilities will I have?
Design major components and/or subsystems
Develop and evaluate product designs based on customer needs, manufacturability, cost, and safety
Develop design specifications, collaborating with product management, sales and marketing, manufacturing, product development, testing, and customers for projects assigned
Develop test plans and direct testing of the design
Ensure all requirements are completed to meet prototype and test schedules
Set product quality and tolerance specifications for designs
Design and/or select hydraulic, power transmission, and structural components needed to implement design
Perform engineering design calculations
Operate design software to design, layout, produce drawings, and develop bills of materials
Work with manufacturing to develop tooling and new manufacturing processes as assigned
Develop high level understanding and knowledge of company products
Remain abreast of new products, technologies, materials, construction methods, testing procedures, and competitive equipment in industry
Participate in product design reviews and provide input on design based on experience and knowledge
Provide technical support as needed to purchasing, suppliers, manufacturing, dealers, and customers
What education and training is required?
A bachelor's degree in agricultural or mechanical engineering is required. Knowledge in machining, steel fabrication, and welding are also essential.
To pursue a career as a Design Engineer:
The following high school courses are recommended: agricultural education, agricultural mechanics, industrial technology, welding, computer courses, and advanced mathematics.
Typical Employers:
Design engineers most often work for agricultural equipment and systems manufacturers.
Future Job Market/Outlook
The future outlook for a design engineer will be good over the next five years.
Suggested Professional Organizations and Associations
The American Society of Mechanical Engineers
Institute of Industrial and Systems Engineers
Farm Equipment Manufacturers Association
American Welding Society
Association of Equipment Manufacturers