Overview:
A Conservation Officer is responsible for natural resources. They strive to secure and protect these areas and strategically work with conservationists to ensure these resources are thriving.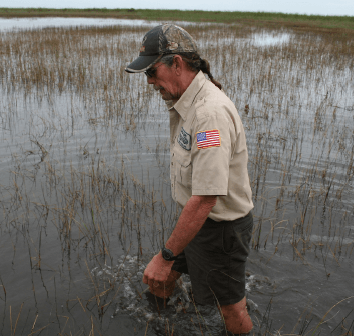 What responsibilities will I have?
Assist with research projects or studies to conserve management practices to provide sustained production of forage, livestock, and wildlife
Follow technical standards and specifications used to manage, protect and improve the natural resources of conservation
In park settings patrol backcountry areas and other secure sites, provide emergency services, manage wildlife/human interactions on the roadways or in campgrounds, and encourage visitors to develop a sense of stewardship for park resources
Participate in management of forage resources through fire, herbicide use, or re-vegetation to maintain a sustainable yield from the land
Construct and maintain water shed and soil-erosion structures
Utilization of equipment for monitoring conservation structure and navigation
Provide public education for visitors to conversation site
Participate in possible human or animal search and rescue activities
Offer advice regarding water management, forage production methods and control of brush
What education and training is required?
A bachelor's degree in natural resources, crop science, soil science, biology or a related field, such as horticulture, plant physiology or environmental science is required. An associate's degree or training in law enforcement is an additional benefit for obtain this job.
To pursue a career as a Conservation Officer:
The following high school courses are recommended:agricultural education, earth science, chemistry, biology, botany, and mathematics.
Typical Employers:
Employed by Research firms, governmental organizations, environmental organizations and conservation organizations.
Future Job Market/Outlook:
With increased interest in preserving natural habits and maintaining them for public use and research, the need to conserve those environments will continue to grow and create job opportunities for public conservation managers. However these career opportunities may not grow as rapidly as others.
Suggested Professional Organizations and Associations:
Society for Range Management
World Association of Soil and Water Conservation
Soil Science Society of America
American Society of Agronomy
National Arbor Day Foundation
Sierra Club