Commodity Procurement / Merchandiser
Overview:
Commodity Procurement/Merchandisers oversee companies commodities and are responsible for trading, purchasing, locating, and customer accounts for each commodity.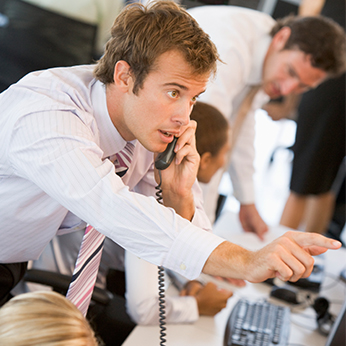 What responsibilities will I have?
Collaborate between feed formulators and plant managers to provide lowest cost options for all feeds, feed ingredients and feed products
Point of contact for suppliers and external market consultants and resources
Support the Commodities group by negotiating cost saving initiatives and cost mitigation efforts
Determines strategic supply objectives using tools and reports for decision making around products and commodity purchases
Assesses supply base and negotiates best cost structure
Identifies and develop a reliable and effective base of qualified suppliers
Takes action to address supplier pricing and/or delivery issues; advises management of market conditions and supply base activity which presents significant risk or needs to be elevated to management's attention
Drive continuous supplier quality improvement through participating in rapid improvement events, supplier quality audits, training and certifications as required
May be responsible for identifying, developing, and implementing inter-departmental projects to achieve company initiatives
Maintain complete updated purchasing records/data and pricing in company system
Execution and monitoring of all regular purchasing duties
Coordinate with user departments and suppliers in the purchasing scope of work for projects assigned
Monitor and co-ordinate deliveries of items between suppliers to ensure that all items are delivered to site/plant on time , select and negotiate for the best purchase package in terms of quality, price, terms, deliveries and services with suppliers
Plan and manage inventory levels of materials or products
Monitor and co-ordinate deliveries of items between suppliers
What education and training is required?
Bachelor's degree in agricultural business, Supply Chain Management, Accounting, or Finance.
To pursue a career in Commodity Procurement/Merchandising:
The following high school courses are recommended: agricultural education, science and mathematics.
Typical Employers:
Integrated animal production companies, seed/fertilizer/chemical dealers/producers, food production companies, cooperatives and elevator companies.
Future Job Market/Outlook:
The future outlook for Commodity Procurement/Merchandisers is projected to be excellent.
Suggested Professional Organizations and Associations:
American Soybean Association
National Corn Growers Association
National Grain and Feed Association
Mid-America International Agri-Trade Council