Print
Back
Community & Environmental Sociology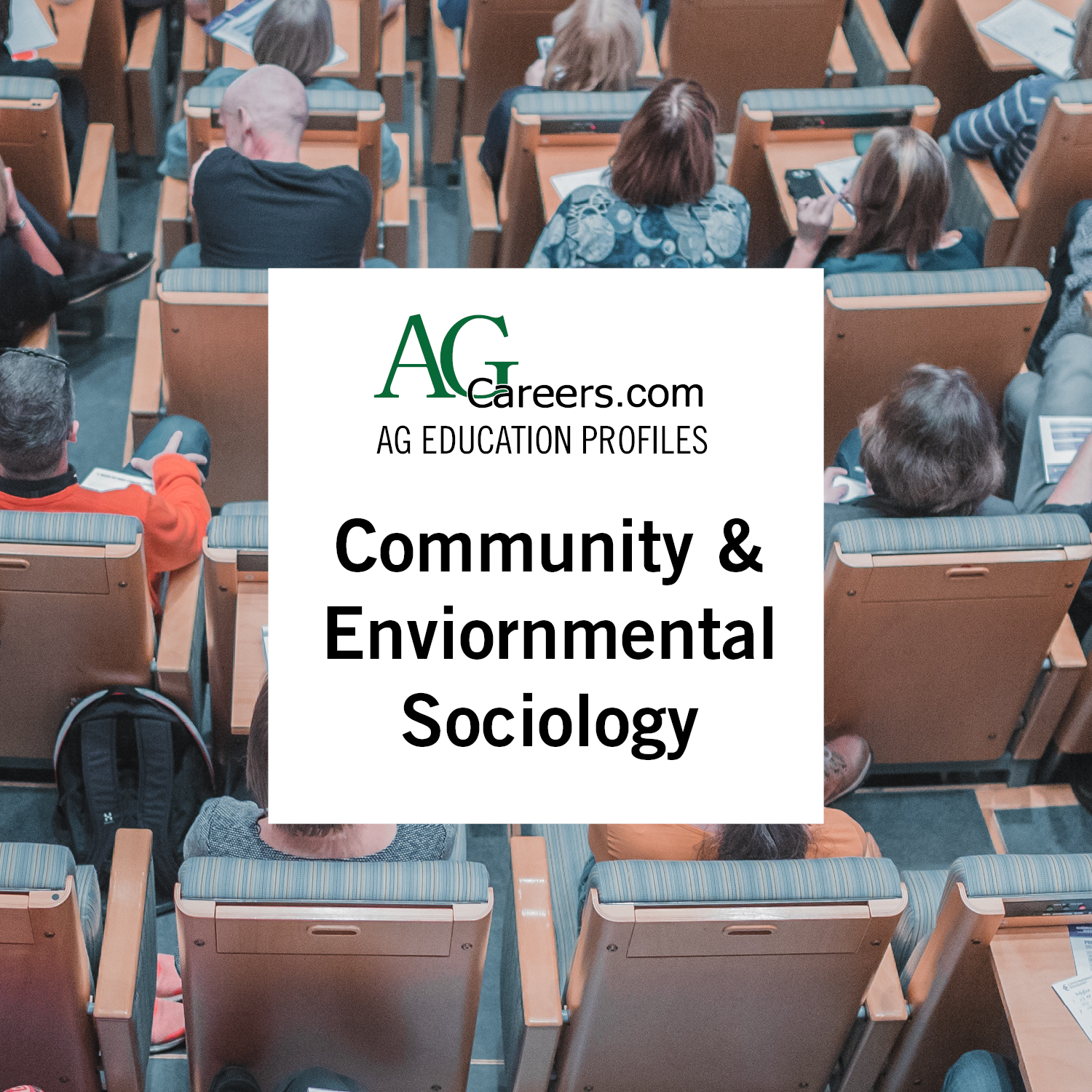 Other/Related Variations
· Community & Environment Sociology
· Developmental Sociology
Degree Type/Duration
Degrees will most often be found as Sociology degrees, although, some schools offer this specific major.
· Associate's Degree (2 years)
· Bachelor's Degree (4 years)
· Master's Degree (Varies)
· Doctorate Degree (Varies)
Overview
Sociologists study how behavior interacts with the organization of society. Students will study a large area of topics including agricultural food systems, environmental sociology, demography, science and technology, and community development.
Coursework may cover the following areas: Sociology, Food, Culture and Society, Natural Resources, Gender and Work in Rural America, Issues in Food Systems, Design and Analysis, Research
Potential Career Paths
· Agricultural Legal Assistant
· Agricultural Literacy and Advocacy Specialist
· Extension Youth Program Coordinator
Additional Opportunities/Recommendations
· Additional certifications available
· Community involvement
· Internship or work experience related to community organizations or environmental groups
· Non-profit organization involvement
· Study abroad
· Volunteer work experience