Extension Youth Program Coordinator
Overview
An extension youth program coordinator works as an academic staff member of a county extension office, typically overseeing county 4-H chapters and programs as well as youth development programs.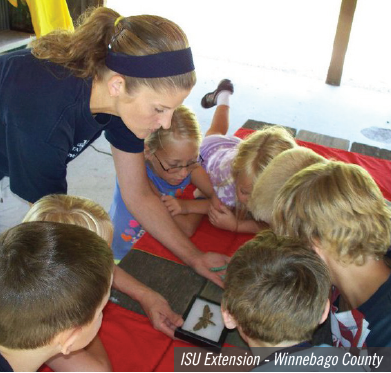 What responsibilities will I have?
Organize community resources in support of the development of area youth, particularly 4-H members
Oversee and assist county or regional 4-H chapters
Coordinate and facilitate extension and outreach programs involving K-12 students including workshops, after school activities, youth mentoring, special interest programs, summer camps, day camps, and other activities consisting of a variety of topics and themes
Ensure assessment of activities and that programming is meeting desired needs of participants and stakeholders
Prepare and submit county 4-H development program plan, annual report, and other reports required
Promote 4-H and youth development programs to a variety of groups and area families to encourage and boost membership
Create and distribute marketing and communications materials to make youth and adults aware of upcoming events and initiatives
Provide leadership for county, district, and state learning activities including livestock shows, judging contests, public speaking, educational presentations, Share-the-Fun, etc.
Contact and schedule judges for 4-H competitions including county fair events
Manage due dates and entry dates for contests and judgings
Serve on county fair board to aid in decision-making and assist in organizing 4-H related activities
Serve on and attend 4-H committee and council meetings
Regularly attend area 4-H club meetings to provide guidance and perform special activities or workshops
Recruit, guide, and supervise volunteers for large activities and fundraisers
Build long-term relationships with 4-H leaders, farmers, community members, stakeholders, relevant businesses, and any other potential area supporters and decision-makers
Adequately budget and manage finances related to activities and expenses
What education and training is required?
A variety of bachelor degrees may qualify an individual to work as an extension youth program coordinator, but recommended degrees include agricultural education, education, agriculture, ag communications, or ag business.
To pursue a career as an Extension Youth Program Coordinator:
The following high school courses are recommended: agricultural education, home economics, health, physical education, art, English, computer courses, a focus on the sciences, and mathematics.
Typical Employers:
Extension youth program coordinators work for county and state extension offices.
Future Job Market/Outlook
The future outlook for an extension youth program coordinator will be good over the next five years.
Suggested Professional Organizations and Associations
National Extension Association of Family and Consumer Sciences
American Association for Agriculture Education
National Association of Extension 4-H Agents
STEMconnector
National, state, and regional 4-H organizations and boards