Weighbridge / Receivable Associate
Overview
A weighbridge associate (also known as receivable associate or bulk handler) is responsible for receivables handling and using electronic data capture systems to weigh and handle products delivered.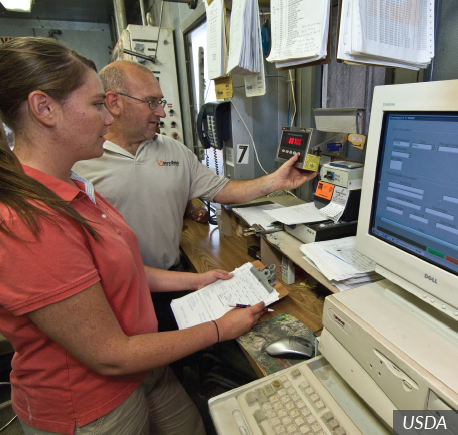 What responsibilities will I have?
Spot, connect, load and unload railcars, bulk containers, tank trucks, etc.
Control the loading of material or the operation of continuous feeding equipment such as pumps and conveyors, chemical raw materials, intermediates or active ingredients
Check the operation of equipment visually, through gauges and instruments or through computer operated monitoring equipment
Control and adjust the operation of equipment
Inspect controls and equipment to identify wear/damage and arrange maintenance
Prepare shift operation reports, record breakdowns and levels of productivity
Monitor storage tank inventories
Cooperate with logistics to agree on daily or weekly load schedules
Ensure safety and regulatory compliance in handling or loading areas
What education and training is required?
A high school diploma is required to become a weighbridge/receivable associate.
To pursue a career as a Weighbridge/Receivable Associate:
The following high school courses are recommended: agricultural education, computer courses, economics, government, geography, and mathematics.
Where can I work?
Weighbridge and receivable associates work for agricultural production companies, crop protection companies, food production companies, and cooperatives.
Future Job Market / Outlook
The future outlook for a weighbridge or receivable associate will be good over the next five years.
Suggested Professional Organizations and Associations
Food Processing Suppliers of America
North American Export Grain Association
Institute of Packaging Professionals