Sales Representatives: Feed and Animal Health
Overview: .
Feed and Animal Heath Sales Representatives are responsible for the selling of products that are manufactured by the company that they work for. They also service the products within the animal sector of agriculture.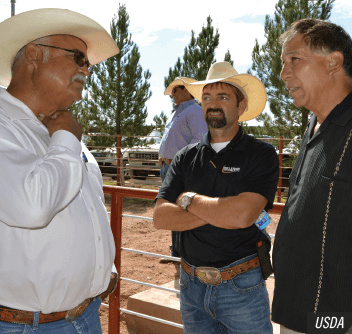 What responsibilities will I have?
Disseminate technical information to veterinarians or related animal health personnel
Analyze, develop, and implement sales goals and plans
Maintain and grow the market share within a specific sales territory
Execute marketing meetings with sales team
Develop territory business planning template
Participate in brand forecasting function and accuracy
Attend regional, annual and vendor meetings
Work with supplier representatives to install programs or products
Attend training programs and education workshops to ensure customer satisfaction
Develop and implement a sales call process to productively manage accounts within a specific territory
What education and training is required?
A bachelor's degree in animal science, agricultural business or related major.
To pursue a career as a Sales Representative Feed and Animal Healthcare:
The following high school courses are recommended: agricultural education, a focus on sciences such as animal science and biology, chemistry, and mathematics.
Typical Employers:
Employed by feed and animal nutrition companies.
Future Job Market/Outlook:
The future outlook for Sales Representative in the Feed and Animal Healthcare arena will be good to excellent.
Suggested Professional Organizations and Associations:
American Veterinary Medical Association
American Feed Industry Association
Animal Health Institute
American Society of Animal Science
American Association of Pharmaceutical Scientists