Risk Management Specialist
Overview
Risk Management specialists manage risk for producers by identifying, measuring and advising regarding decisions on financial risk for an organization.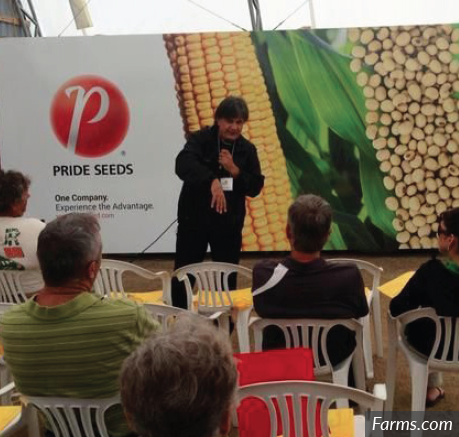 What responsibilities will I have?
Find strategies to reduce price risk on agricultural commodities Use software to create models to look at hedge effectiveness, trends and price sensitivities
Look at the impact that pests, disease, ecological factors and other factors could have on crop production
Use agricultural data and government agency reports in order to conduct risk assessments for clients or state/federal government to facilitate improved agricultural trade
Conduct economic impact studies to look at the long and short term impact on policies being considered
Ensure compliance with US Generally Accepted Accounting Principles (GAAP) as set by the US Securities Commission (SEC) when hedging
Develop, monitor and communicate risk management measurement procedures
Develop weather forecasts and financial forecasts for farmers to aide in decision making
Provide hedging strategy recommendations with varying risk tolerances
Monitor commodity prices and potential threats to prices
Provide daily or weekly credit and risk reports to clients based on their needs
Conduct market research on best practices, competitive landscape and new hedging tools
What education and training is required?
A bachelor's degree in agricultural business, accounting, finance or related field is a base requirement. A master's degree in business administration, risk management or other related field may be preferred.
To pursue a career as an risk management specialist:
The following high school courses are recommended: agriculture education, math, statistics and accounting.
Where can I work?
As a risk management specialist you can work for agriculture marketing groups, banks, grain merchandisers or consulting firms. Some in the risk management field are self-employed.
Future Job Market / Outlook
The future outlook for a risk management specialist will be excellent over the next five years.
Suggested Professional Organizations and Associations
National Grain and Feed Association
State Grain Marketing/Merchandising Association
The Risk Management Society
Public Risk Management Association